Looking for a Las Vegas Real Estate Agent? You'll Want to Ask These 10 Questions First
Hiring a real estate agent can be a confusing process, especially if you are new to the market and don't already have someone you know and trust lined up to help. Yet whether you're selling a Las Vegas home or buying a new one the right Las Vegas agent can make all difference.
When deciding who is the right person to help you find the right home at the right price (buyer's agent) or the one who can get your home sold for the most money in the least time (seller's agent), interview in person at least two or three agents.  Ask all of them these 10 questions.
1. How long have you been a Las Vegas real estate agent?  You can never underestimate the power of experience, though you'll want an agent who'll give you excellent service (and sometimes this can come from newer agents, who have fewer clients and more time to spend on you).
2.  Do you have experience closing your listings in a depressed market? Do you have at least 25 closed short sale listings (If  you're considering a short sale). If you want to sell your home as a non short sale (meaning you owe less on your mortgage than the home's worth), you'll want to ask the agent how they plan to price, market and sell the home in an evironment of declining values.
If you're looking to buy a home, you'll need an agent with real experience in representing buyers on foreclosures, short sales, new homes and traditional sales, since you may encounter all four types when purchasing.
3. How are you going to sell my home or find me a new one?  If you're buying a Las Vegas home, your agent should only show you homes within your price, location and need range (so you're not wasting your time shopping at Wal-Mart, or Barneys, when Dillard's is really your range).  As a Las Vegas home seller you'll want your agent to design a marketing plan that will sell your property the fastest and for the most money.
4. Can you give me any references?  All agents have references, even if they're new to the real estate business. If a reference had a good experience with the agent, then most likely you will too.
5. What are the top 3 things that separate you from your competition?  Any of these traits would be good to have in an agent: honest, trustworthy, assertive, a good negotiator, easily to contact, friendly, analytical, professional and most importantly a good communicator.
6. Will you allow me to review all documents before I sign?  A good agent should make all forms available to you. As a buyer you'll want to see the Buyer's Broker Agreement, Agency Disclosure, Purchase Agreement and Buyer Disclosure. As the seller you'll want to see the Agency Disclosure, Listing Agreement and the Seller Disclosure.
7. Can you recommend additional professionals (mortgage brokers, title companies, home appraisers, home inspectors)?  Since you'll most likely need the services of some or all of these professionals during the home buying or selling process, getting a referral can save you time (you won't have to thumb through the yellow pages) and a good agent will be able to recommend other good professionals.
8. How much do you charge?  Generally speaking, real estate agents charge a percentage. Usually the percentage negotiated between the seller and the listing agent covers both commissions if there are two agents involved in the deal. Commissions and fees are fully negotiable.
9. Do you offer a guarantee?  Finding out if or what kind of guarantee an agent offers can help you decide if the agent is a good fit for you. Will you be able to cancel your listing/buying agreement if you are unhappy with your service? How does the agent's company handle canceled agreements?  Has anyone else ever canceled before?
10. Is there anything that I forgot to ask you but need to know?  An agent should always have something to add (to make you feel confident in their service). After all, they'll be representing you in your real estate transaction, so good communication is important.
If you're looking for a Las Vegas real estate agent, you'll want to call Shelter Realty.  With experienced, expert buyer's agents and seller's listing agents, we're happy to answer these 10 questions – and any others.  To make your appointment today, give us a call at (702) 376-7379 or visit us at www.shelterrealty.com.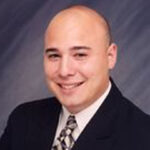 Tony Sena is broker/owner of Shelter Realty in Las Vegas Nevada. For more than a decade Tony and his partners have provided residential real estate and property management services to sellers, buyers, investors, and property owners in the Las Vegas Valley. A Las Vegas native and former police officer for the City of Henderson, Tony brings to the table a unique local perspective that continues to serve his clients well.