Before You Sign a Las Vegas Lease, You'll Probably Be Screened. Here's What to Expect
A tenant application is like applying for a job. Here, an applicant has to prove that they will be a good renter (pay on time, take care of the property, be considerate of neighbors). So how does a landlord (or the landlord's property management company) know if they'll be a good renter?  Same way a prospective employer would – by checking up on (and interviewing) the applicant.
At Shelter Realty, we have a 6-step Las Vegas tenant screening process that determines an applicants overall score.  Prospective renters must be cleared on all 6 steps and obtain a certain score before they can sign any lease.  Here's what an applicant can expect during our tenant screening process:
Step 1: Credit check. Credit checks reveal the applicant's financial history. We check to see if they have defaulted (failed to pay) on any loans (mortgage, car, school, etc…) or credit cards. If they have recent collections for utilities as this is an indicator that the applicant most likely won't pay their rent on time.  If an eviction in the last 5 years is listed on their credit report, it's an automatic denial.
Step 2: Criminal background check. We check to see if they have ever been arrested (any kind of criminal history may be a warning sign, especially felony arrests).  We want to protect our client's property and the neighborhood.
Step 3: Employment verification. We check to make sure that the applicant is honest about their employment (and that they are in good standing at work). After all, a good employee usually makes a good tenant.
Step 4: Income verification. While a steady stream of income (employment) is critical, we also need to know how much an applicant makes – that they have enough income to cover the rent and their other expenses. We look at their current pay stubs and/or bank statements (factoring in additional obligations that take away from their income).
Step 5: Rental history verification. Does the applicant have a good history of paying on time or multiple late payments?  Did the applicant leave their last residence in good condition or was the landlord left with a large repair bill?
Step 6: One-on-one interview. We want to meet the applicant (usually in person, but on rare occurrences, over the phone) and get to know the applicant better than we could just based on the tenant application alone.  By meeting and discussing the results of the screening process, it allows us to verify the information obtained and sometimes discover discrepancies.
Of course, throughout the process we honor the fair housing laws and consider all of the information that we've been given.
At Shelter Realty, we have a full staff of property management professionals who can make the rental application process as smooth as possible. Call us today at (702) 376-7379 get started on the tenant application process or visit our website to see our huge selection of Las Vegas rental properties.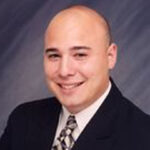 Tony Sena is broker/owner of Shelter Realty in Las Vegas Nevada. For more than a decade Tony and his partners have provided residential real estate and property management services to sellers, buyers, investors, and property owners in the Las Vegas Valley. A Las Vegas native and former police officer for the City of Henderson, Tony brings to the table a unique local perspective that continues to serve his clients well.