3 Reasons Now is a Good Time to Buy a Home in Las Vegas
Have you wanted to own a Las Vegas home but figured you could never afford it?  Well, when sales prices were in the $300s (or higher) that might have been true.  But now that the median sales price of a Las Vegas home is in the low $100s, homeownership might be in the cards for you after all.
And now could be the time to buy.  Statistics from the Las Vegas housing quarterly report by the Center for Business and Economic Research (CBER) at the University of Nevada point to 3 great reasons why now is a good time to buy a Las Vegas home:
Las Vegas home prices are dropping. The median Las Vegas home price is now $130,000 – down from $135,000 a year ago.  The price per square foot is down, too, from $74 to $72.  That means more house for less money.
Las Vegas leads the nation in the number of foreclosed homes.  And, Las Vegas has the highest negative equity rate among all U.S. metropolitan areas. (In other words, more homeowners in Las Vegas are underwater – owing more than their homes are worth – than anywhere else in the country.)  Significant negative equity can make it difficult for homeowners to keep their homes when circumstances change (interest rates adjust, a homeowner loses a job, etc.).  So it's not surprising that Las Vegas also leads in the nation in the number of foreclosures.But for buyers, a large supply of foreclosed homes (also called REOs, or real estate owned by the bank) can mean a great opportunity to buy a nice home at a great price.  Remember, banks aren't in the business of owning homes – they're eager to sell these homes (the longer they hold onto them, the more money they lose).  Yet buying a Las Vegas foreclosed home can be trickier than buying a traditional resale – so the help of a real estate agent experienced in REO purchases is important.
The Las Vegas foreclosed home rate is slowing. Although Las Vegas has the most foreclosed homes in the nation, that trend may be shifting. The CBER report shows that foreclosure filings are down (not gone yet, but down).  So now may be the right time to get in on a great Las Vegas REO deal.  Hiring a real estate agent with knowledge (and experience) like Shelter Realty can help you find a good deal on your Las Vegas home – before the good deals are gone.
The data says it all: there are great deals to be had by Las Vegas home buyers.  From foreclosed homes, short sales, new builds, and traditional resales, there is lots of great inventory out there.  For now.  For helping finding the right home at the best price, give Shelter Realty a call today at 702-376-7379.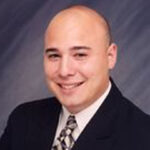 Tony Sena is broker/owner of Shelter Realty in Las Vegas Nevada. For more than a decade Tony and his partners have provided residential real estate and property management services to sellers, buyers, investors, and property owners in the Las Vegas Valley. A Las Vegas native and former police officer for the City of Henderson, Tony brings to the table a unique local perspective that continues to serve his clients well.