Las Vegas is #1 for Real Estate Investors – 5 Reasons Why
Las Vegas is the #1 real estate market to invest in rental property, according to a report published Monday by HomeVestors of America, Inc. (known as the "We Buy Ugly Houses®" company) and Local Market Monitor (a leading forecaster of real estate markets). Here are the 5 reasons why (and why you should consider investing in a Las Vegas rental property):
#1: The Las Vegas real estate market offers the best three-year potential. ­The HomeVestors ranking is calculated based on "three-year forecasts of home prices (reflecting underlying home-price appreciation potential) and gross rents (as a proxy for potential investor cash flow)." On those measures, the Las Vegas real estate market tops the 99 other U.S. markets rated in the report.
#2: Las Vegas is a housing jackpot. Sales of relatively low-priced Las Vegas homes hit a 5-year high in May. There is still a good supply of affordable homes that can relatively easily be turned into rental properties, but that supply is rapidly shrinking as savvy investors are buying up prime rental properties.
#3: Las Vegas homes are relatively affordable. Las Vegas home prices have dropped more than 50% since peaking in 2006, so the real estate market offers some great investment values. In the spring of 2011, 4 out of 10 homes sold for under $100,000 (Wall Street Journal), with investors buying 20% of all homes sold in April (MarketWatch).
#4: There is a high demand for rental property in Las Vegas. The homeownership rate in Las Vegas is a relatively low 55 percent. Demand for rental property here is higher than in many other markets for two reasons: First, with the casino and tourism industry, Las Vegas has a high proportion of lower-wage workers, meaning a larger-than-typical number of people who can't afford to buy a home. Second, the Las Vegas real estate market has a relatively high rate of foreclosures – but people who have lost their home to foreclosure still need a place to live, and many prefer a house over an apartment.
#5: Rental properties can generate positive cash flow and tax advantages. In contrast to a fix-and-flip real estate investment, a rental property can generate a steady flow of cash. Plus, there may be significant tax benefits associated with owning rental property.
Clearly the Las Vegas real estate investment market is hot. If you're looking to get in on the action, Shelter Realty can help. Give us a call at 702-376-7379 or contact us here.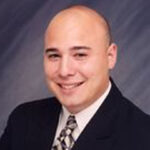 Tony Sena is broker/owner of Shelter Realty in Las Vegas Nevada. For more than a decade Tony and his partners have provided residential real estate and property management services to sellers, buyers, investors, and property owners in the Las Vegas Valley. A Las Vegas native and former police officer for the City of Henderson, Tony brings to the table a unique local perspective that continues to serve his clients well.