Leaving Las Vegas – Million Dollar Mansions In Foreclosure
Leaving Las Vegas – Million Dollar Mansions In Foreclosure
Even the wealthy are considering strategic defaults on their million dollar mansions in Las Vegas.
As reported by Bloomberg.com:
April 26 (Bloomberg) — Nicolas Cage, the Oscar-winning star of "Leaving Las Vegas," bought a seven-bedroom home with a panoramic view of the city's casino-lined Strip in 2006 for $8.5 million. By January 2010, it was in foreclosure.

The next owner, who property records show paid $4.2 million, has put the house on the market for $7.9 million — an "unrealistic" price, according to Zar Zanganeh, the broker handling the listing.
On a side note – While many homeowners of high end Las Vegas homes may consider foreclosure as a strategic business decision when they're upside down by several million dollars between what they owe the bank and what the property will sell for, Shelter Realty has been successful in negotiating short sale transactions on jumbo loans upwards of $1.5million.
And, if you're considering purchasing a million dollar mansion, we have mortgage companies that are able to finance Jumbo loans in Las Vegas with as little as 25% – 30% down, depending on the purchase price, loan amount, and all other basic Mortgage 101 Qualifying Guidelines.
The following list of Clark County homes for sale that are currently in foreclosure, or bank owned: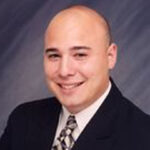 Tony Sena is broker/owner of Shelter Realty in Las Vegas Nevada. For more than a decade Tony and his partners have provided residential real estate and property management services to sellers, buyers, investors, and property owners in the Las Vegas Valley. A Las Vegas native and former police officer for the City of Henderson, Tony brings to the table a unique local perspective that continues to serve his clients well.