Las Vegas Named In Top 10 Cities To Purchase Real Estate
Las Vegas has made several top 10 real estate and economy lists in the past few years, yet this is the first positive mention of our local market that I've seen in a while.
CNNMoney.com named Las Vegas as one of the 10 best cities for homebuyers due to the high occupancy rates of rentals, low cost of housing and popularity by cash investors.
Don't worry, this is not just another post from a REALTOR on a real estate site about why it's a good time to buy a home.
Actually, our Las Vegas investors and property management clients have known about the cash flow rental income opportunities in Las Vegas for a while.
And, most of our VA Loan Eligible buyers are already out looking at homes that are 60% – 80% less than the properties they lost to foreclosure as little as two years ago.
Home builders have also started scooping up vacant land at around a 50% discount from what they were paying per acre during the boom years.
However, the flip side to the "Buy Now" debate has some great points as well, especially since the Dodd-Frank mortgage reform bill may potentially hurt real estate values due to the tough qualifying requirements being imposed on lenders and first-time home buyers.
Either way, it's nice to be mentioned on a positive real estate list for a change.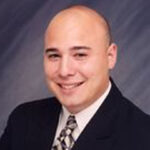 Tony Sena is broker/owner of Shelter Realty in Las Vegas Nevada. For more than a decade Tony and his partners have provided residential real estate and property management services to sellers, buyers, investors, and property owners in the Las Vegas Valley. A Las Vegas native and former police officer for the City of Henderson, Tony brings to the table a unique local perspective that continues to serve his clients well.