Lone Mountain Las Vegas Single Family Homes For Sale Below $100,000
As of April 2, 2011, there are a few single family homes for sale under $100,000 in the Lone Mountain area of Las Vegas, NV.
Notable for the beautiful desert mountain range that can be seen just under the glowing evening sunsets, multiple neighborhood parks and walking trails, the Lone Mountain housing community is an excellent area for Las Vegas First-Time Home Buyers or Investors to check out for affordable housing.
I have lived in NW Las Vegas for the past 7 years, and I love the quiet natural landscape, wildlife and small town feel.
With the 215 / Summerlin Parkway and the 95 freeways within a 5-10 drive from the base of the mountains, the Lone Mountain area is still a convenient drive to other parts of Las Vegas.
Most of the single family residences for sale in the 89129 zip code under $100,000 are fairly new properties (5-10 years old), and range from 1300 – 1700 SQ FT.
While most of the homes in that lower price range have smaller lots, mainly due to the mini housing boom between 2003-2006, it is not uncommon to find great property deals that have upgraded cabinets, granite and other amenities.
Some of these properties were selling for over $300,000 during the height of the market.
And, if you push your purchase price level to just under $150,000, there are some amazing homes available.
Below, I've listed a few related property searches, a list of all the local businesses, an updated feed of homes under $100,000, a graph to show how prices have dropped over the past few years, as well as a photo slideshow of a hiker who climbed Lone Mountain with his pet duck.
Related Lone Mountain Property Searches: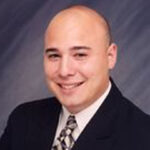 Tony Sena is broker/owner of Shelter Realty in Las Vegas Nevada. For more than a decade Tony and his partners have provided residential real estate and property management services to sellers, buyers, investors, and property owners in the Las Vegas Valley. A Las Vegas native and former police officer for the City of Henderson, Tony brings to the table a unique local perspective that continues to serve his clients well.