Las Vegas the Way It Was and Could be Again
Las Vegas developed into a prime real estate investment attraction primarily due to four things:
Sustainable Work:  A diverse pool of work opportunities.
Population Growth: Population growth as a by-product of sustainable work.
Supply & Demand: Population growth increased supply and demand and fueled building activity.
Climate.
Ample employment opportunities, and a surging population gave rise to suburban development projects such as the award-winning 39-square-mile master-planned community of Summerlin, at the edge of the Spring Mountains and only a short drive from downtown Las Vegas.
The sudden growth of high rise construction, previously unknown to Las Vegans was primarily due to the pressures of population growth, and land use restrictions.
Land-locked Las Vegas is surrounded by vast Government owned land holdings under the auspices of the Bureau of Land Management (BLM) and bordered by Native American reservations, with Lake Mead to the east, mountains to the west and Nellis Air Force Base to the northeast.
Approval for any transaction of BLM regulated land to be incorporated into the city requires formal federal government approval.
Lured by the promise of jobs, lower than average housing costs and a favorable tax structure for individuals and businesses, thousands of people were moving into Las Vegas putting continuous pressure on the need for available housing.
Of course, it would be just a waste of space to reiterate what caused the sudden cooling off of a superheated economy, and the end of the real-estate gold-rush. The reasons are due to an unfortunate combination of circumstances and well-known to everyone.
Suffice to say that despite the current less than ideal real estate environment, opportunities to build wealth will always prevail for the astute real estate investor who has the foresight and flexibility to adjust to any and all prevailing market conditions.
Though the overall condition of the Las Vegas real estate marketplace is far from ideal at the present time, there are many undervalued properties available that should prove to be excellent investments over the long term.
With interest rates at an all-time low and a huge inventory of distressed properties selling at very attractive prices, the home-buyer looking for a primary residence won't find a better time to buy then right now.
So, there is some sunshine over the horizon to brighten a somewhat gloomy picture, and hopefully predictions for the beginnings of an upturn in the overall economy around the early or mid part of 2011 will ring true.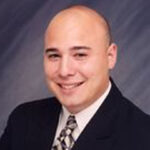 Tony Sena is broker/owner of Shelter Realty in Las Vegas Nevada. For more than a decade Tony and his partners have provided residential real estate and property management services to sellers, buyers, investors, and property owners in the Las Vegas Valley. A Las Vegas native and former police officer for the City of Henderson, Tony brings to the table a unique local perspective that continues to serve his clients well.