New Versus Resale – Pros and Cons
Let's start off by saying that purchasing price aside; it is obvious that a new Las Vegas home will be relatively free of the aging problems that require maintenance in older homes. Kitchen and laundry room appliances will be under temporary warranty for a year or so, the a/c system may be under a manufacturers warranty for five to ten years, the hot water heater is usually under warranty for about five years, sometimes longer.
In regard to purchasing however, due to the higher costs of land today, the price per square foot of new construction will be considerably higher than in an older home. The interior design of new homes, however, makes more efficient use of space than most older homes.
A builders warranty covers structural defects, and the buyer's homeowner insurance adds further protections. New, energy-efficient appliances, Energy Star windows and improved insulating materials make for lower utility costs than older homes.
Older homes, those that are in move-in condition, and are about five to ten years old may have added amenities that might be very expensive to add to a new home.  Older homes than that may have architectural features that are more pleasing to the eye than many of the newer "cookie cutter" designs seen in many communities.
Many older homes were made with sturdier building materials than today's homes, and the exorbitant costs involved in building a home today has forced builders to compromise in certain expenditures affecting the home's construction.
Older homes will unquestionably require more maintenance and a home owners warranty would be a sound investment. Well-kept older homes are usually on larger lots and have mature landscaping, that lends ambience to the property. Shrubs and trees on new property may take years to mature, and the expense of lushly landscaping a new property can be cost-prohibitive.
Some buyers look for quiet, well-kept and stable, established neighborhoods where older homes are located. Others may prefer a modern sub-division with amenities such as a clubhouse, tennis courts, and a workout room.
As it can be easily seen, age of the buyers, number of children, if any, overall family lifestyle – active or sedentary – financial resources, etc. will generally dictate the preference for housing type and neighborhood.
As with any purchase, "let the buyer beware." What that means is if you are buying a new home, check the builder's reputation and net worth, and make sure it is the builder and not some subsidiary you are dealing with.
An older home's overall health should be verified by a certified home inspector before you take the plunge.
 

If you have any questions about buying a home in Las Vegas, feel free to give us a call at 702-376-0088.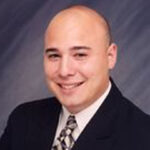 Tony Sena is broker/owner of Shelter Realty in Las Vegas Nevada. For more than a decade Tony and his partners have provided residential real estate and property management services to sellers, buyers, investors, and property owners in the Las Vegas Valley. A Las Vegas native and former police officer for the City of Henderson, Tony brings to the table a unique local perspective that continues to serve his clients well.