Property Flipping
Property "flipping" earned a bad reputation is some areas such as Las Vegas, when speculators descended on the Valley a few short years ago, and bought houses at prevailing rates and immediately resold for much higher prices as the demand for housing remained strong. The practice soon resulted in the rapid escalation of residential housing market prices, sending them soaring sky-high.
However, there is nothing wrong or illegal about flipping, except in fraudulent cases, when an unethical flipper in collusion with an equally unethical appraiser conspires to artificially inflate the market value of a property.
When the flipping market was strong, due to the demand for housing, flippers were for the most part selling homes in ready to move in condition. These were homes that received multiple offers as soon as they were put up for sale.
In today's market flipping has become a greater gamble, since homes in good condition are selling at market price, with not much-if any- profit margin left for the flipper due to housing prices continuing a slow but steady downward spiral.
In fact, because of the unpredictability of today's housing market, the flipper may buy a house today that will have lost value by tomorrow.
Additionally, if the home is in need of repair, depending upon the extent of the repairs and the time and expense involved, the flipper might be better off holding and renting until the market trends become more favorable. If that strategy is followed the flipper will then be a long-term "investor" and landlord as well.
The flipper who converts to a long-term investor is aware that many properties on the market today are undervalued, and healthy profits will be had in the near – or possibly distant – future, when demand is greater than supply.
Certainly, the cost of buying and repairing a property, the time required to find a tenant, as well as overhead costs as compared to rental income must be considered by the careful flipper/investor before making a commitment to purchase.
Good timing is a very important factor in any real estate investment, but even more so for the investor who specializes in flipping. How much risk is the flipper willing to take? Is the flipper confident in his/her ability to read and forecast market trends? Is the flipper willing to become a temporary landlord?
Another factor to consider, is that a home that seems suitable for flipping may not be as suitable as a rental property for one reason or another.
Another most important consideration in any real estate investment is the exit factor. An exit strategy must be considered before purchasing any property. Since no one can predict the future, market trends can be evaluated intelligently, but it all still amounts to guesswork.
Investors need to have exit plans A, B and C in order to be able to adapt and adjust to any changes and variations in housing supply and demand, as well as the kind of properties that will be most in demand now and in the future.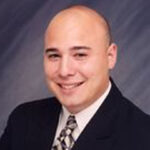 Tony Sena is broker/owner of Shelter Realty in Las Vegas Nevada. For more than a decade Tony and his partners have provided residential real estate and property management services to sellers, buyers, investors, and property owners in the Las Vegas Valley. A Las Vegas native and former police officer for the City of Henderson, Tony brings to the table a unique local perspective that continues to serve his clients well.