Las Vegas Buyer & Seller Negotiations
The negotiation process between buyer and seller that begins with the buyer's initial price offering, is an emotional and very stressful time for both parties. Las Vegas Real Estate Agents naturally go through this process with their clients time and again, but first time buyers and sellers may need a lot of hand-holding to keep calm and think rationally.
Since each and every transaction is unique in its own way, the listing and buyer's agents must help their clients to plan properly, fully understand the process, and how to react to each others negotiating tactics.
Agents for both sides could close deals faster and more often if they would educate their clients about fair market values, and explain how the results of a Comprehensive Market Analysis (CMA) can help establish a realistic price that would assure both buyer and seller that they are in a win-win situation.
Once an agreeable price is established, the buyer has already been lender approved, and the house passes its appraisal and home inspections, the deal is just about done.
Establishing a selling price for a property could be fairly easy to determine if all factors were ideal, which is generally not the case.
Ideally, the home would be in good physical shape, and well cared-for, both inside and out. There would be no encumbrances other than a first mortgage, or none at all if the home was paid off. No liens of any kind, unpaid taxes, etc.
A CMA taking into consideration any upgrades to the home and similar neighborhood properties that might be considered competition, should be a reliable guide to establishing fair market value for the seller.
The buyer should also be made to understand the relevance of a CMA, which would serve as a guideline for the seller's offering bid. If negotiations are to get off to a promising start, the buyer –in consultation with his/her agent – should offer a first bid that would seem fair to the seller. A bid so low as to be insulting will not receive a counteroffer.
When the seller and buyer realize that the seller will make an acceptable, but not unreasonable profit, and the buyer is paying no more and most likely less than fair market value, then you have the win-win situation that will result in a done deal.
Of course, that is a perfect scenario, and does not take into consideration all of the complexities involved in the sale and purchase of distressed properties.
However, in any case, particularly with first time buyers and sellers involved in property sale negotiations, the listing and buyer's real estate agent's should provide the education and communication that will prove beneficial to all involved.
If you are interested in purchasing a home in Las Vegas and have any questions about the Las Vegas Market or would like to set up a time to view properties, feel free to give us a call at 702.376.0088 or fill out the form below or to the right.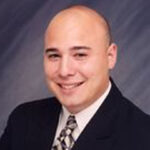 Tony Sena is broker/owner of Shelter Realty in Las Vegas Nevada. For more than a decade Tony and his partners have provided residential real estate and property management services to sellers, buyers, investors, and property owners in the Las Vegas Valley. A Las Vegas native and former police officer for the City of Henderson, Tony brings to the table a unique local perspective that continues to serve his clients well.