Added Value Properties
Added value properties are properties that for one reason or another are undervalued, but with renovation, sometimes minor, sometimes extensive, investing in these properties could be profitable.
This is dangerous area for new investors, particularly those with a get rich quick mentality. Careful analysis by an experienced investor and his/her investment advisers is a requirement of good judgment and the only way to make a qualified decision as to whether the deal is worth pursuing or walking away from.
How to recognize a possibly under-valued property that with some tender love and care would add value, might make a worthwhile investment takes experience in evaluating real estate investment targets.
Some examples of a possible added-value investment property:
A rental property in which the owner is not experiencing the expected cash flow from the investment. Possibly the current owner is unaware of how to track rental market trends or inexperienced in finding the right kinds of tenants and is experiencing high tenant turnover.
The neglected, vacant property of an out of town owner, who doesn't need the money, and may have not as yet gotten around to having the home fixed up and marketed.
A for sale by owner (FSBO) home that has fallen into disrepair due the owner's lack of funds. The owner has little knowledge of the property's true market value, and is selling the property in "as is" condition.
The owner was recently deceased, and the beneficiaries are out of town and anxious to sell. The property may be in some disrepair, maybe minor, possibly major.
The beneficiaries are reluctant to put any money into the property for renovation, and may be putting pressure on the listing agent for a quick sale and might be amenable to selling at an attractive under-market value price to a qualified buyer.
The once residential home is now in an area that has been re-zoned for commercial use, and the owner is not inclined to be a landlord to a business owner tenant and would rather just sell the property.
There are many other reasons as to why a property could be targeted by the investor as an added value prospect, and as mentioned previously, it takes real know-how to identify and analyze a real estate investment of this nature.
As any experienced investor knows, it takes the knowledge, resources and experience of a real estate agent who knows how to recognize these kinds of properties to find the investments that may be worth pursuing.
If you have any questions about investing in Las Vegas Real Estate, feel free to give us a call at 702-376-7379.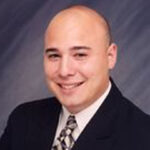 Tony Sena is broker/owner of Shelter Realty in Las Vegas Nevada. For more than a decade Tony and his partners have provided residential real estate and property management services to sellers, buyers, investors, and property owners in the Las Vegas Valley. A Las Vegas native and former police officer for the City of Henderson, Tony brings to the table a unique local perspective that continues to serve his clients well.