The Handyman's Special
Why Fixer-Uppers Are So Popular
Although not all investors are attracted to these kinds of Las Vegas Properties, some real estate investors look for nothing else but properties in need of repair. This can be understandable, when on the surface it may appear that a motivated seller may be willing to part with his run-down parcel of land for as much as 20% to 40% under potential market value.
Of course, the inexperienced Las Vegas Investor may look only on the bright side of the picture, such as creating equity with minimum up-front cash, using government money and low interest loans to rehab eligible properties into saleable or rentable condition, or flipping a " fixer-upper" for big profits, with a minimum outlay of funds.
All of the above speculations are not only possible, but are frequently accomplished. However, the experienced investor doesn't only see the bright side, but will carefully evaluate possible pitfalls and cash outlay estimates after purchase before making a commitment.
As with any property purchase, and particularly with a handy-man special, a thorough building inspection by a licensed contractor is a must. Any problematical finds, such as structural damage and the extent of that damage, must be carefully evaluated before deciding to buy or walk away.
Another important consideration when dealing with this kind of investment is the outlay of funds required to repair and refurbish the property. If you are a do-it-yourself craftsman, you will probably be able to handle cosmetic repairs such as painting, cleaning, minor plumbing and electrical repairs such as leaking faucets, or replacing a light switch, etc., but, more extensive repairs would probably involve the cost of hiring a licensed contractor, especially if the building needs to be brought up to code.
All of these factors, other than just the purchase price must be carefully evaluated before making any commitments. Future use of the property, and a realistic exit strategy are other important considerations.
At this point in time, when selling prices are down and inventories are high, many investors in rehab homes would prefer to fix up and rent, rather than compete in a "buyers market." Favorable cash flow from monthly rentals will allow the investor to bide his/her time waiting for an up cycle in the marketplace, as inventories gradually diminish and selling prices begin to rise.
Lastly, although CPA's and real estate attorneys are valuable members of any investors team, a good Las Vegas Real Estate Agent is the key person on your team that can help you build wealth.
A good real estate agent, one that has experience in finding the kinds of properties you are looking for, and is in tune with your goals and business practices, are your eyes and ears in the marketplace.
Above all, the smart investor knows that connecting with a reliable agent will not cost you money, but actually help you to make money.
If you have any questions about investing in Las Vegas Real Estate, feel free to give us a call at 702-376-0088.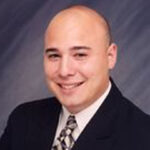 Tony Sena is broker/owner of Shelter Realty in Las Vegas Nevada. For more than a decade Tony and his partners have provided residential real estate and property management services to sellers, buyers, investors, and property owners in the Las Vegas Valley. A Las Vegas native and former police officer for the City of Henderson, Tony brings to the table a unique local perspective that continues to serve his clients well.