Do Las Vegas Schools Affect Home Values?
There is no doubt that the overall quality of a school district has a definitive impact on home values. In fact, the one of the most prominent reasons for families with school-age children to choose or reject a particular Las Vegas Home is based less upon the likes and dislikes of the home, and more upon the known quality or lack thereof of the school the property is zoned.
It's an absolute fact that the market value of residential homes located within the jurisdiction of a quality school remain consistently higher than the value of similar homes in a less desirable school zone.
Often, buyers will be willing to pay premium prices for a home within a high ranked school zone, which is a primary reason for such a home to command top dollar.
Even in a market of declining home values, such as we are experiencing today, homes within the better school zones are holding their value far better than most.
A home within a school zone recognized for its consistency in quality education is often considered more desirable than a home that is perhaps located more conveniently to shopping, entertainment and business districts, for example.
Sixth largest in the United States, the Clark County School District has a number of schools that have rated among the nation's best. Green Valley High School has, in fact, been proudly ranked among the top ten high schools in the country.
Detailed information about schools in the Clark County School District, as well as charter schools, can be viewed by parents and guardians through required annual reports. These reports are also used by Las Vegas school teachers and administrators to help develop academic achievement programs designed to increase the learning skills of all students.
Additionally, a Magnet School Program developed by the Clark County School District provides students with the opportunity to attend schools offering unique educational programs.
Under these programs, parents and their children have the opportunity to choose which of the Magnet School's specific offerings would best suit the child's particular interests.
Important consideration should be given to the fact that there is always a possibility that school boundary changes could occur if, for instance, a particular school is growing rapidly and is near or over capacity.
A new subdivision located near an established neighborhood could possibly stress the capacity of the adjacent schools and cause a school boundary shift, and although homes in a good school zone can often command selling prices of twenty to thirty percent higher than similar homes in a lesser school zone, a school boundary shift which would put the home in a less desirable school zone would most certainly negatively affect market values.
What can you do? Evaluate all of the factors involved, and just try to make the most intelligent choice possible. Remember, in the real estate marketplace, as in life, nothing is guaranteed, and change is inevitable..
If you are looking to purchase a Las Vegas Home within a particular school zone and have any questions, feel free to give us a call at 702.376.0088.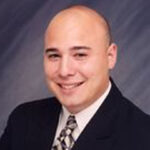 Tony Sena is broker/owner of Shelter Realty in Las Vegas Nevada. For more than a decade Tony and his partners have provided residential real estate and property management services to sellers, buyers, investors, and property owners in the Las Vegas Valley. A Las Vegas native and former police officer for the City of Henderson, Tony brings to the table a unique local perspective that continues to serve his clients well.