Las Vegas Distressed Properties – How to Avoid the Scam Artists
As soon as a property is listed in public record as being in default, the vultures begin to circle the dying carcass. Vultures, meaning the not so legitimate companies that prey upon these unfortunate people in difficult circumstances, and are opportunists of the worst kind.
Unlike the honorable investor in distressed properties, who truly attempts to put together a win-win situation for everyone, the scam artists, posing as lawful business people, use scare tactics and confusing language to pressure the panicked  homeowner into making hurried and thoughtless decisions, decisions that will result in the immediate loss of their home, and the scam artists acquiring the property at a below bargain-basement price.
Many homeowners facing the loss of their property are vulnerable to any suggestions that might help their situation, and are too distressed and anxious to check out the credentials of these crooks, whose tactics are designed to keep the homeowner confused, worried, and pressured to sell quickly.
The scam artist depends upon the harried homeowner's state of mind preventing logical thought. He/she knows that if a homeowner was able to think rationally, he/she would be checking with the state government attorney's office and the Better Business Bureau, for any complaints lodged against these firms, before concluding any business with them.
There are countless scams out there, with one purpose in mind, to steal the home out from under the home owner and resell for a fat profit. It is not within the scope of this article to detail all the many ways these thieves operate, but just as an alert to the Las Vegas Homeowner who is suffering financial difficulties and a possible loss of their home and is looking for a solution.
Above all don't panic. Logical thought will enable you to find the answers. Definitely avoid all the come-on ads in the newspapers and online that offer themselves as mortgage consultants, "save your home specialists," or using the words "debt elimination," and the like.
Contact your lender as soon as you see a problem in meeting your mortgage obligations, and see if you can work with them to resolve the dilemma you are in. Remember, lenders don't really want to be in the real estate business. Foreclosing and selling properties in default are practically always a losing proposition for them. Foreclosures are "loans gone bad," as far as the lender is concerned.
In fact, many lenders complain that homeowners often call too late to be helped, and that there are cases in which a person suffered a home loss that might have been avoided had they contacted the lender sooner.
If it is feasible to do so, hire an attorney who specializes in real estate laws and regulations, and can evaluate your situation, and perhaps find some logical solutions to your problem.
If you decide you want to sell your Las Vegas Home and you owe more than the home is worth, feel free to give us a call to discuss doing a short sale.  We can be reached at 702.376.0088.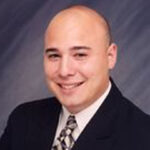 Tony Sena is broker/owner of Shelter Realty in Las Vegas Nevada. For more than a decade Tony and his partners have provided residential real estate and property management services to sellers, buyers, investors, and property owners in the Las Vegas Valley. A Las Vegas native and former police officer for the City of Henderson, Tony brings to the table a unique local perspective that continues to serve his clients well.