Why Are Some Las Vegas Homes Harder to Sell Than Others?
Although there are many reasons why some Las Vegas Homes are harder to sell than others, some obvious and some not so obvious, basically, most any home should be saleable. Even if the home is in bad shape, there are always buyers out there looking for fixer-uppers. What then could be the problems that are keeping a particular home sitting unwanted in the For Sale columns for many long months?
Let's look at the obvious:
The asking price is too high. If the house is overpriced, then the primary reason the house has not been sold is either the fault of a homeowner who insists on a set selling price and won't budge, or the Las Vegas Listing Agent, who is either not familiar enough with the neighborhood, and has not bothered to do a comprehensive neighborhood market study, or is hampered by inexperience and is not capable of convincing his/her client that they are being unrealistic.
The house lacks "curb appeal." The homeowner has neglected to spruce up the yards, front and back and the exterior may have that uncared for look; peeling or dull looking paint, a shoddy front door, screens that need repairing, cars and trash cans in plain view in the driveway, etc.
The interior of the home has not been "staged." That is to say, a fresh coat of paint in a neutral color, carpets vacuumed, home thoroughly cleaned top to bottom, appliances shined, furniture attractively arranged and clutter removed. Rooms should look bright and cheery, and most personal items removed to make it easier for a prospective buyer to imagine him or herself occupying the premises. A messy home is understandably a big turnoff to buyers.
The Las Vegas Property has not been professionally marketed. If the homeowner is trying to sell on his/her own, they will not be able to access the resources or depend on the marketing skills of a real estate agent, and as a result will not get the badly needed exposure the home needs in order to attract a buyer in this very competitive "buyer's market." Furthermore, many buyers are uncomfortable dealing with an owner directly, and would rather negotiate through their real estate agent.
What can be done to make the house saleable, besides all of the above corrective actions? Adjust the asking price to coincide with current prevailing market conditions in the area, and for the listing agent to ensure that the property gets maximum marketplace exposure.
Additionally, the listing agent's negotiating skills, or lack thereof, as well as a buyer's and/or seller's unwillingness to compromise, are often key reasons as to why a home can be difficult to sell.
If you are interested in selling your Las Vegas Home and have any questions about the process or the need to do a short sale, feel free to give us a call at 702.376.0088 or fill out the form below or to the right.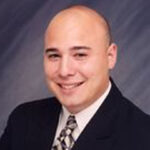 Tony Sena is broker/owner of Shelter Realty in Las Vegas Nevada. For more than a decade Tony and his partners have provided residential real estate and property management services to sellers, buyers, investors, and property owners in the Las Vegas Valley. A Las Vegas native and former police officer for the City of Henderson, Tony brings to the table a unique local perspective that continues to serve his clients well.