Investing in Las Vegas Real Estate – Finding Ideal Investments in Ideal Locations
The knowledgeable Las Vegas Real Estate Investor can be differentiated from the less astute investor by the fact that the overeager investor often looks to purchase any property or properties he or she can find based almost entirely on price: if the price is right, the property is purchased!
However, the really successful investor will only purchase properties that fit within particular financial parameters as well as pre-established goals and guidelines that are not strictly based on price. These are the investors whose real estate deals are consistently profitable.
Certainly, an investor whose buying strategy is based strictly on buying low, may not always be able to sell high. The reason for this is that little or no attention has been given to so many other factors that could, and probably will often negatively impact the resale value of these properties.
Differentiating between a desirable and a not so desirable property takes experience, and a backup team of realty, legal and taxation professionals.
The successful investor will make no offer to purchase any property unless the residence meets the investor's established guidelines and the long or short term profitability of the purchase is confirmed, and only after consultation with the investor's team of experts.
Part of the evaluation process –aside from price – that is used by the successful investor to determine the worthiness of a property include the following:
The neighborhood:  Property located in a stable, established, well-kept neighborhood may pose a better opportunity for a profitable resale than a newer neighborhood which may or may not develop into as desirable a location. Certainly, property in newer developments have often appreciated nicely, but an established neighborhood with a history of consistent value appreciation is the safer goal.
The Location: Houses located on Cul- de- Sacs or corner lots may be more desirable and appreciate a bit more than the surrounding properties. The property's current and future value is additionally dependent upon a neighborhood location that would be most desirable to families.
The physical condition of the property is another important consideration. If the home is in less than perfect condition, are the defects merely cosmetic, or would it take an expensive rehab job to get the property into saleable condition?
Will this home be suitable for purchase as a rental property in order to generate long-term cash flow, or purchased for a quick resale?
Of course, we're just scratching the surface here, within the limited scope of this article but the bottom line is that the key to real estate investing success is to understand the market and which way it is headed. No easy task, unless you have the experience and the back up of a knowledgeable investment team to guide you.
If you have any questions about investing in Las Vegas Real Estate, feel free to give us a call at 702-376-0088.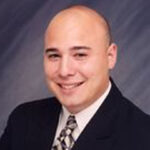 Tony Sena is broker/owner of Shelter Realty in Las Vegas Nevada. For more than a decade Tony and his partners have provided residential real estate and property management services to sellers, buyers, investors, and property owners in the Las Vegas Valley. A Las Vegas native and former police officer for the City of Henderson, Tony brings to the table a unique local perspective that continues to serve his clients well.