How to Find Las Vegas Distressed Properties
No doubt, every investor in Las Vegas residential real estate is looking for the best of all deals; buy low and sell high properties. Obviously, most of the best deals will be found in distressed properties and motivated sellers.
There are many ways to locate these kinds of properties. Try the classified ads in your local newspaper, specialized publications, etc. Look at For Sale by Owner (FSBO) ads, pre-foreclosures, which would be listed under notices of default, foreclosures, (trustee sales,) and auction notices, (tax sale properties.)
Check public records at the county courthouse, where you can find leads through divorce records, real estate auctions, default notices, and probate properties.
Comprehensive internet property finding services can be a very time-saving and efficient way of locating the kinds of investments that best meet your criteria. Paying a monthly fee to these services can be a cost-effective way of finding properties. The web lists any number of these sites, so check them out and find the ones that best meet your needs.
Distressed properties such as pre-foreclosures, Tax sales, short sales, REO's, probate, foreclosure and divorce properties are where you are most likely to find the hottest deals.
Check with lenders to find the agents who are handling their REOs, and/or www.reonetwork.com to locate bank owned real estate.
You , and the Realtor you work with, should maintain frequent contacts with bankruptcy, divorce  probate, and general real estate attorneys who can be excellent sources of information and leads to hot deals.
Properties up for auction can be located through various websites such as Realty Bid (www.realtybid.com) and Williams & Williams (www.williamsauction.com) among several others.
The Housing and Urban Development agency (HUD) is another source of finding distressed properties. Sign on to this website as an investor and you can bid on their listings.
Try the Veterans Administration (VA) listings as well. The county real estate tax authority, the Treasury Department, the Internal Revenue Service, and the FDIC (Federal Deposit Insurance Corporation) are additional resources that can be more than useful in uncovering distressed properties.
The United States Marshals Service is charged with the responsibility of disposing of seized properties, and can be another possible source of finding low-priced homes.
There are many methods and sources of locating Las Vegas Distressed Properties and hot deals, including even driving around neighborhoods to locate properties, although that is not the most efficient method of finding good deals.
Certainly, do not forget that your real estate agent is a most valuable source of information as well, and can keep you updated on properties of interest. Your agent's broker and attorney contacts, as well as interaction with other Realtors will provide you with a constant update of relevant data.
If you have any questions about distressed properties in Las Vegas Real Estate, feel free to give us a call at 702.376.0088.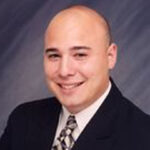 Tony Sena is broker/owner of Shelter Realty in Las Vegas Nevada. For more than a decade Tony and his partners have provided residential real estate and property management services to sellers, buyers, investors, and property owners in the Las Vegas Valley. A Las Vegas native and former police officer for the City of Henderson, Tony brings to the table a unique local perspective that continues to serve his clients well.