Investing in Las Vegas Real Estate – The New Investor
If you are a new player in the Las Vegas Real Estate Investment game, one of the first steps you should take as part of an investment strategy – that you have hopefully planned out meticulously – is to find a good real estate agent to partner with you.
Find an agent who is in sync with your strategies (some agents prefer not to work with investors,) and has the experience and expertise to help you achieve your goals. You need an agent who can help you find and qualify the good deals, handle much of the details, and one who has worked with investors before.
Although word of mouth is one of the best ways to find a qualified agent with a solid track record of success and great references, Las Vegas Real Estate Investment Clubs are another source.
When discussing your plans with an agent you are considering partnering with and who is interested in working with you as well, be sure to explain exactly what kinds of properties you will interested in buying. Assure the agent that you will both make money from this partnership, and that you are a high-energy, aggressive and eager investor.
Another thing to keep in mind, is that if your buying strategies involve sending out a flood of low-ball offers in order to consistently close deals, some agents would rather not work with you.
That is why it is so important for the agent or agents you are interviewing to understand what your investment strategies and goals really are. You have to be as forthright and honest with them as you expect them to be with you.
Now, what about buyers? Certainly, your strategy for investing in Las Vegas Real Estate has included contingencies for dealing with willing buyers who are handicapped with marginal credit.
Many of your buyers may be able to acquire a mortgage on their own, but buyers with a passable, but not very impressive FICO score, probably would not qualify with most lenders.
This is where another very important member of your investment team, your mortgage broker, steps in. If you are closing on properties monthly, you are going to attract brokers willing to work with you. Find a broker who has the expertise and lender contacts to obtain mortgages for people with marginal credit.
Don't expect miracles, however. A buyer must meet certain, even minimal standards of acceptance, but if those criteria are not met, obtaining a mortgage will not be possible.
If you are a quick-turnover investor, you will need a broker who can close deals quickly, and will be available when needed. Assure the broker, as you did your real estate agent, that you want everyone on your team to make money. Consistently closing deals will be all the assurance they need.
If you have any questions about investing in Las Vegas Real Estate, feel free to give us a call at 702.376.0088.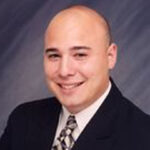 Tony Sena is broker/owner of Shelter Realty in Las Vegas Nevada. For more than a decade Tony and his partners have provided residential real estate and property management services to sellers, buyers, investors, and property owners in the Las Vegas Valley. A Las Vegas native and former police officer for the City of Henderson, Tony brings to the table a unique local perspective that continues to serve his clients well.