Pahrump, Nevada
Pahrump is an unincorporated southern Nevada town located in Nye County. The Pahrump Valley was Shoshone territory until settlers began moving into the region in the latter part of the 19th century.
Pahrump is situated in the southeast corner of Nye County, between Death Valley, sixty miles to the east, and Las Vegas, sixty miles to the west.
The arrival of settlers soon changed much of the landscape of this high desert territory, which eventually became an area of large agricultural holdings and livestock ranches. Pahrump remained an isolated community for many years, with no paved road access to the town and no telephone service.
It wasn't until the 1960s that phone service was established and a paved road from Las Vegas to Pahrump was constructed. Further road construction linked Pahrump with neighboring areas, including California, and the town's first high school was finally constructed in 1974.
Pahrump has changed dramatically since its farming and cattle raising days, to a culturally and family oriented community, and a town with a governing body that truly cares about its residents.
Pahrump Valley has a museum, arts, culture, and film festivals are regularly staged, and a large, modern well equipped library is further evidence that due to the current economy, although employment opportunities at present are low, Pahrump's vibrant, growing community is well poised for future growth.
Outdoor activities have always been a favorite pastime for Pahrump's citizens, and the town has three parks constructed to accommodate swimming (in the warmer months,) hiking, biking, basketball, and children's play areas.
Golfing, a motor speedway for racing fans, and the Spring Mountain Recreation area for mountain hiking, horseback riding, and camping out, are a sampling of the many fun things to do in Pahrump and the surrounding areas.
The Nye County School District oversees several elementary, middle, and high schools that have been highly rated for quality of education, and the area is served by private schools such as the New Hope and Community Christian Academies, as well.
Currently, the average listing price for a single-family residence in Pahrump is $157,846, up 4.7% from the first week in July. A median sales price for homes in Pahrump is currently down 14.9% as compared to July 2009, and as of this writing the median sale price is $103,211. The average price per square foot is at $64, which reflects a decrease from last July of 15.8%.
Pahrump is certain to experience rapid growth once Nevada's economic woes have been resolved. Lured by tranquil surroundings, and a cost of living index nearly 16% lower than the national average, Pahrump's population has increased by 46.29% since 2000 to its present population of 11,245.
If you have any questions about Pahrump or would like to view homes for sale in the Pahrump area, feel free to give us a call at 702.376.0088.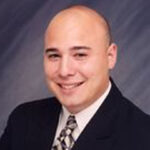 Tony Sena is broker/owner of Shelter Realty in Las Vegas Nevada. For more than a decade Tony and his partners have provided residential real estate and property management services to sellers, buyers, investors, and property owners in the Las Vegas Valley. A Las Vegas native and former police officer for the City of Henderson, Tony brings to the table a unique local perspective that continues to serve his clients well.