Las Vegas Real Estate Investing – High Rise Condos
The Las Vegas Condo-hotel Concept Pt. II
As with any potential real estate investment, a buyer should cautiously examine contractual details, make observations, and examine facts before deciding on whether or not a Las Vegas Condo-Hotel is in line with your goals and lifestyle.
The location of your prospective purchase should be in a desirable area. Although the condo home itself may be a well designed and luxurious unit, location is an important factor in desirability and will most certainly reflect upon the ultimate appreciation of the property.
Is the unit located in a structure built specifically as a luxury hi-rise, or has the building been converted from a standard hotel or apartment complex into condo units?
When was the structure built? Some older condo conversion buildings may have smaller floor plans, less desirable locations and fewer amenities, but are usually much less expensive.
Good management and a developer of excellent reputation is a most important factor in value appreciation of the investment.
The units themselves increase in desirability if they have spacious, well-designed floor plans, high ceilings, sizeable balconies, impressive views, top quality appliances, granite counter tops, and marble vanities.
What amenities are available? Among the most desirable features are: a state-of-the-art security system, secured parking, 24-hour front desk, concierge services, work-out room, swimming pool (or pools,) lighted tennis court, on premises maintenance crew, card room, library, clubhouse or meeting room. Nicely landscaped grounds add to eye appeal.
Owner/management agreements generally include the following specifications:
Amount of net (after deductions) rental revenue shared by condo owner and the management
Condo-hotel owner responsibilities for insurance, real estate taxes, capital improvements, debt service, etc.
Management responsibilities, including maintenance, housekeeping, administrative, front office, marketing, other operational expenses, etc.
Rental program agreement specifying number of days annually that the unit will be available for rental purposes and notice requirements, and contingency procedures
Although it is, of course, not a requirement of purchase to rent a condo-hotel a number of times per year, or rent it at all.  Renting the unit, however, not only defrays owner costs but is profitable as well. In fact, that convenience is the primary reason, of course, that these kinds of units are purchased in the first place.
However, some come-and-go condo hotel owners may eventually decide to stay permanently. In that case, the rental agreement with management would be canceled.
In fact, a condo hotel purchase should be considered similar to investing in a second or vacation home, but with an added part-time rental feature, and hassle-free, with no maintenance or grounds keeping chores to come home to.
Feel free to give us a call at 702.376.0088 with any questions about the Las Vegas High Rise Condo market.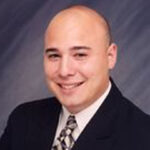 Tony Sena is broker/owner of Shelter Realty in Las Vegas Nevada. For more than a decade Tony and his partners have provided residential real estate and property management services to sellers, buyers, investors, and property owners in the Las Vegas Valley. A Las Vegas native and former police officer for the City of Henderson, Tony brings to the table a unique local perspective that continues to serve his clients well.