Investing in Las Vegas Real Estate – Bank Loans Part II
Once you have made the mental preparations necessary to "sell" your loan proposal to a lender, you, as a new investor, must be certain of the documentation and information required by a lender. The lender will require, at the very least, the following:
A completed loan application form
Copies of your past and present IRS income Tax forms. Ask the lender, prior to your visit how many years of IRS filings will be required
Copies of your credit reports from all three principle credit reporting agencies: Experian, Equifax and TransUnion. Of course, the bank will pull their own reports, but bringing the reports as part of your loan application documentation will certainly enhance your credibility with the lender.
The loan application form will require you to document your current source of income from any and all sources, employment or business, type of employment or business, debts and other liabilities, alimony, child support payments, if applicable, banking information; checking, savings accounts, etc.
It's important to point out that if your application is in order, and you have passed the preliminary investigation, you will then have been "pre-qualified" by the lender. After a more thorough investigation of your financial condition you will be considered "pre-approved," which in effect means that the mortgage company has made a firmer commitment. A full commitment, however, will not be made until the lender is satisfied that the property under consideration is priced right for the current market, and the property has been thoroughly examined by a licensed appraiser assigned by the lender.
Once you have found the Las Vegas Property you want to purchase, you will need to furnish the lender with sufficient details and documentation necessary for the lender to evaluate your loan request. Of course, even if the bank decides that the loan is worth pursuing, a firm commitment will not be made until after the appraisal report has been thoroughly examined.
When you have decided on a property of interest, you must bring enough informative documentation and details about the property to the bank in order to get the final loan processing procedures underway. Among the required documentation should be:
A copy of the purchase contract
Title commitment
Appraisal: The lender will also want their own appointed appraiser to examine the property, however a dual report, where both appraisals are very close in estimate will help considerably in assuring the lender.
Insurance agency commitment to insure the property
If any repairs are required, a complete cost of repair analysis by a verifiably licensed general contractor is required
Detailed inside/outside color photographs of the property
A spreadsheet covering purchase and closing costs, holding costs, Realtor costs, repairs, etc.
All of the above is a sampling of what you should do, and what is required by second and third parties, in order to ensure that your real estate investment goals are achieved.
If you have any questions about Las Vegas Real Estate Investing & Management, feel free to give us a call at 702.376.7379.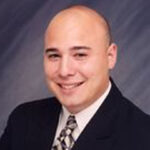 Tony Sena is broker/owner of Shelter Realty in Las Vegas Nevada. For more than a decade Tony and his partners have provided residential real estate and property management services to sellers, buyers, investors, and property owners in the Las Vegas Valley. A Las Vegas native and former police officer for the City of Henderson, Tony brings to the table a unique local perspective that continues to serve his clients well.