Home Staging: Making the Right First Impression
When you are ready to sell your Las Vegas Home, it should be presented in the best possible way.  Staging by a trained and certified professional home stager helps to prepare a home for sale by pointing out the need for making minor repairs, repainting if necessary and eliminating clutter as well as re-arranging furniture and adding decorative accessories.
You can hire a trained and certified professional home stager to do the work  – or do it yourself.
To get an idea of how your home should be staged, pay a visit to some Las Vegas Model Homes in new communities similar in price to your area.
The common theme of model homes offers neutral colors and a sense of being large, bright and cheerful with lots of space.  The furniture arrangement allows a great deal of room to walk around.  Green plants and baskets of fruit add welcoming touches.  Lights are left on in all rooms as well as in closets and the laundry room.
One of the reasons why visitors are able to imagine themselves living in a model home is the lack of personal touches such as family photos and collectibles.  Consequently, there is no personalization of an owner that needs to be overcome.
The next step in staging your home is to walk around your property including both the back as well as the front yard.  Make note of necessary outside maintenance  such as peeling paint or dying shrubs or plants and have these problems fixed.  Be sure the lawn is regularly watered and mowed.
Once your Las Vegas Home is listed for sale, the driveway and front entrance of your home should always be swept clean in case a potential buyer drives by to check out the neighborhood.  Bicycles, cars and trash cans should be kept in your now uncluttered garage for the same reason.
Since a potential buyer will have an immediate reaction to the curb appeal when arriving at your home, remember that similar to a first date or a job interview, you cannot make a second first impression.
Now is the time to clean out your kitchen cabinets and closets because you can be assured, visitors will open them and look inside.  For those pieces of furniture and items of clothing that you no longer want, this is the time to either have a garage sale or make a donation to charity.  If there are cherished personal possessions you want to keep and take with you to your new home, consider renting storage space for these objects you love.
If there are objects such as chandeliers that you do not want to sell along with the house, remove them and substitute the old ones (that you hopefully kept) so that you do not have to refuse to sell these objects to the potential buyer.
If you have pets, arrange to have them stay at a friend's house when your home is being shown.  Be sure to remove litter boxes and doggie pillows and clean and spray so that there are no bad odors to turn off your visitors.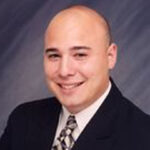 Tony Sena is broker/owner of Shelter Realty in Las Vegas Nevada. For more than a decade Tony and his partners have provided residential real estate and property management services to sellers, buyers, investors, and property owners in the Las Vegas Valley. A Las Vegas native and former police officer for the City of Henderson, Tony brings to the table a unique local perspective that continues to serve his clients well.