Investing in Las Vegas Real Estate
Condominiums
Investing in Las Vegas condominiums is no different than any other real estate property investment. Knowledge of current market conditions, working with an experienced, knowledgeable Realtor, and having a real estate attorney and CPA on your team will certainly help to ensure that intelligent investment decisions will be made.
In the recent past, certain cities, such as Miami and Las Vegas, for example, experienced explosive growth in condominium construction, and condo homes were being sold as fast as they were being built, with even pre-construction units being quickly snapped up.
Current market conditions, particularly in these two cities, reflect an entirely different scenario. Despite a glut of willing buyers, and an equal glut of distressed condo units on the market, many selling at "bargain" prices, sales are not overwhelming, and the inventory of unsold units remains high.
Does that mean that investing in Las Vegas condo units as rental investment properties should be avoided, particularly during these difficult economic times? Certainly not! Many of these kinds of investments can still become profitable, if careful planning and forethought are the guidelines used before making a purchase commitment.
Forecasting the future of any investment is never a sure thing, particularly in a downside marketplace, with no firm indications as to when and to what degree an upturn will occur. However, investment knowledge and skills, backed by reliable advisers will certainly maximize the chances of an investor making the right choices.
Condos are still popular with young professionals and retirees, and offer many amenities not available to the average apartment dweller or single-family homeowner, such as workout rooms, spas, swimming pools (sometimes more than one), tennis courts, concierge services, secured parking, building and condo unit security systems, libraries, card rooms, a clubhouse, and, balconies, city,  or mountain views, and more.
Another big plus for many condo dwellers, is they do not have to deal with the many maintenance issues involved in single-family home ownership. Some condos are part of a mixed-use development complex, with retail shops and restaurants on the premises.
Investing in condo conversions, however, are unlikely to offer the same profit potential as complexes designed and built as condominiums. Condo conversions are simply apartment buildings, with units originally rented on a lease basis, and are now tenant owned.
Cosmetic changes, simply painting the premises and possibly landscaping the property may be the only upgrades from apartment complex to a condo conversion the owners are willing to make.
Chances are, the building is an older structure and may have expensive plumbing, electrical, heating, cooling and structural problems in the near future –or sooner.
Overall, although a condo investment may not realize the future value appreciation of a single-family home, they are normally less expensive an investment, and with careful investigation and planning, a good way to leverage your real estate investment dollars.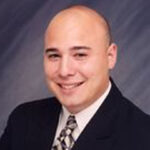 Tony Sena is broker/owner of Shelter Realty in Las Vegas Nevada. For more than a decade Tony and his partners have provided residential real estate and property management services to sellers, buyers, investors, and property owners in the Las Vegas Valley. A Las Vegas native and former police officer for the City of Henderson, Tony brings to the table a unique local perspective that continues to serve his clients well.