Alternate Sources For Establishing Credit
Alternate Sources For Establishing Credit
While the basic Rule-of-Thumb for acceptable credit history is a minimum of four trade lines documented on a credit report, there are alternative methods of building a credit picture that an underwriter can use to make a decision for a loan approval.
For potential home buyers with little or no credit history, keeping records for 12 months of paying bills on time is essential for mortgage loan approval.
In fact, loan officers will appreciate receiving proof that you have paid a variety of accounts regularly and on time. Even if you do not have a credit history, or your credit report isn't as good as it could be, this may enable you to get a mortgage.
The industry term for this is "thin credit."
Some loan types, namely FHA and USDA, will accept alternative credit sources in order to establish proof of financial responsibility.
Alternative credit is unreported to the bureaus, but will still be verified and can be instrumental in a home loan approval.
Those with thin credit don't usually have bad credit, but have just not had an opportunity to build enough traditional credit, such as bank/store credit cards, auto loans, etc.
Alternative Sources For Building Credit:
Rental History – Canceled checks and letter from property management company
Medical Bills – 12 months of statements from medical billing company showing paid as agreed
Utilities – power, gas, water, cable, cell phone
Auto Insurance
Health / Life Insurance – as long as it's not auto-deducted from pay check
_________________________________
Related Credit / Identity Articles: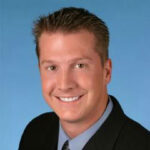 Mark Madsen is Managing Partner for a national home loan network and has been a Vegas real estate professional since 1999. He assists ownership at Shelter Realty of Las Vegas keep a trained eye on the often tricky and ever-changing home loan programs available and can be reached at (702) 376-7379.