Master Planned Communities in Southern Nevada: Southern Highlands
A pre-planned multi-builder development with recreation, public services, commercial sites and residential housing in a self contained community. This is part two of a multiple part series looking at various master planned projects throughout Southern Nevada. I will be focusing on Southern Highlands in this article.
Southern Highlands is located in the Southwest part of the Las Vegas Valley. Secluded up against the mountains the community is still convenient to the Las Vegas strip, the Airport (without being in the flight path) and easy access to I-15/California. The 2300 acre community has more than 50 acres of parks, walking trails and community sports facilities.
Southern Highlands is home to the Southern Highlands Golf Club. A private golf  course designed by Robert Trent Jones which is consistently ranked one of the top 30 golf courses in America. There is also a 42,000 square foot clubhouse and spa with dining and private party facilities.
There are two public elementary schools (Aldeane Comito Ries, Charles & Phyllis Frias) and a public middle school (Lois & Jerry Tarkanian). There is also a private school for grades k-8 (Southern Highlands Preparatory School). Visit the link for more information http://www.ccsd.net/.
Currently there are approximately 213 resale homes for sale in Southern Highlands ranging in price from $106,000 to $10,000,000. In addition there are 12 builders currently selling new homes with prices similar to the resale range. Since this is a master planned community there are association fees to consider when buying a home here. Monthly association fees run  from as low as $39 up to$600 a month. Another cost to consider is called a SID (Special Improvement District), basically a bond that is repaid by homeowners over a period of years. The SID was initiated to pay for the initial installation of infrastructure (roads, sewers, sidewalks, streetlights etc.). The SID's payments range from $260 to $4800 a year and not every house has a SID balance. They are transferable from old owners to new owners and sometimes you can find a house where they have been paid off.
Needless to say, I am a big fan of master planned communities and Southern Highlands is one of the standouts in Southern Nevada. Feel free to contact me if you have any real estate questions regarding Southern Nevada. I have lived here for 20 years and I have been a Realtor here since 2001.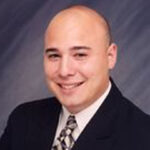 Tony Sena is broker/owner of Shelter Realty in Las Vegas Nevada. For more than a decade Tony and his partners have provided residential real estate and property management services to sellers, buyers, investors, and property owners in the Las Vegas Valley. A Las Vegas native and former police officer for the City of Henderson, Tony brings to the table a unique local perspective that continues to serve his clients well.