Las Vegas Renters in Fannie Mae-owned Foreclosed Properties Can Stay in Their Homes
Next time a real estate agent shows up at your door and advises you need to move out as the home has been foreclosed, ask them if it is a Fannie Mae-owned foreclosure.  If it is, you can inquire about a month to month lease with Fannie Mae and stay in your home.  By signing a month to month lease, this will give you an ample amount of time to locate a new property to rent or purchase without the stress of having to vacate immediately.
To qualify, renters must live in foreclosed properties at the time Fannie Mae acquires the property. Any single-family property is eligible including two- to four-unit properties, condos, co-ops, single-family detached homes and manufactured housing. The properties must meet state laws and local code requirements for a rental property. Fannie Mae will not require security deposits. The properties will remain on the market for sale.
Fannie Mae will hire a real estate broker or property manager to manage the property and rental rates will be comparable to rents in the area.  If comparable rental rates are higher than what you are currently paying, Fannie Mae will look into a mutual resolution.  They will not require a security deposit which is nice as it won't tie up any funds needed to secure a new residence.
For more information on this program, visit Fannie Mae.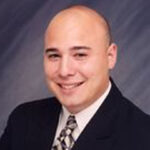 Tony Sena is broker/owner of Shelter Realty in Las Vegas Nevada. For more than a decade Tony and his partners have provided residential real estate and property management services to sellers, buyers, investors, and property owners in the Las Vegas Valley. A Las Vegas native and former police officer for the City of Henderson, Tony brings to the table a unique local perspective that continues to serve his clients well.