Las Vegas Real Estate Sets Sales Record for June 2009
Las Vegas Real Estate sales of single-family homes, condos and town homes hit a record of 4,702 in June, beating the previous record of 4,414 set in June 2004 according to the information released by the Greater Las Vegas Association of Realtors.  The main reason for the increase in home sales is the average sales price of $140,000 which is considerably less than the average sales price of $242,000 in June 2004.  The drastic drop in home prices has made it affordable for first time home buyers once again and lucrative for real estate investors.
Majority of the Las Vegas Properties that sold in June were single family bank owned homes and short sales.  Condo and town homes also saw an increase in sales compared to June 2008.  This can also be attributed to the drop in the average sales price which is bringing real estate investors to the Las Vegas Real Estate Market. Many real estate investors are buying condos with cash and then placing them on the market for rent with a Las Vegas Property Management Company.
Now that Banks and Lenders have lifted the moratorium, we should see a rise in bank owned homes hitting the market over the next 5 to 7 months.  This should fuel homes sales even more as many real estate agents are receiving multiple offers on their bank owned home and even short sale listings.  The bad news is the increase in bank owned homes for sale could drive down the average sales price even further as Banks and Lenders price the properties below market value for a quick sale.  Either way, don't expect Las Vegas Home prices to increase any time soon.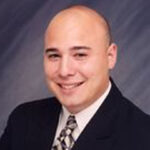 Tony Sena is broker/owner of Shelter Realty in Las Vegas Nevada. For more than a decade Tony and his partners have provided residential real estate and property management services to sellers, buyers, investors, and property owners in the Las Vegas Valley. A Las Vegas native and former police officer for the City of Henderson, Tony brings to the table a unique local perspective that continues to serve his clients well.