Las Vegas Luxury Real Estate
We are a team of professionals that can assist you in all aspects of real estate in Las Vegas, from condos to multi-million dollar estates.  We pride ourselves on providing top-tier service for all our clients, but we do recognize that there is a big difference between residential homes and luxury real estate.  It is not just another property, it is a home that defines a lifestyle.
Las Vegas Luxury Homes and Estates require considerable time as well as a specially designed marketing program in order to attract the right buyers. We have the resources to attract those qualified buyers and match them with your prestigious home.
Any Las Vegas Real Estate Agent would be privileged to list and sell a multi-million dollar property, however; not every agent has the experience combined with the techniques to do so successfully.  We offer a customized marketing plan designed to get your luxury home sold in less time and with less stress.
We start by focusing on your customized marketing plan.  This involves defining and describing your property accurately and creatively, professionally photographing your home, setting up a virtual tour, and maximizing your homes internet exposure.  We specifically target buyers searching for luxury real estate by ranking our website on all the top search engines.  In turn, your luxury home will be one of the most viewed world-wide.  It is essential that luxury homes and estates are clearly defined. Marketing a home as distinctive as yours requires uncommon knowledge and creativity. High-end Las Vegas Homes and Estates are unique because of their quality, historic significance or eminent location.
We have the resources to generate the greatest number of prospective buyers for your Las Vegas Luxury Home.  We use a wide variety of methods to market your home; display advertising in national and international editions, placements in premier home magazines, customized press releases, and direct mail are only a few of these techniques. We continually prove that we can market homes to the maximum number of qualified buyers worldwide, as well as handle every inquiry with discretion, efficiency and sophistication.  Our website provides potential buyers access to virtual tours, expanded listing information, and a property search. Considering that over 80% of all buyers search the internet for available properties, a top ranked website like ours is always beneficial.
We are dedicated to helping you sell your Las Vegas Luxury Home and providing you with the type of service you deserve.   We appreciate the opportunity for an interview, so please contact us when you are ready.  We have the experience, knowledge, and ability to properly market your luxury home.
For a confidential interview, please contact Tony Sena at (702) 376-7379 or complete the contact form to the right.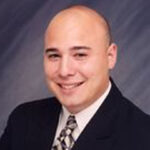 Tony Sena is broker/owner of Shelter Realty in Las Vegas Nevada. For more than a decade Tony and his partners have provided residential real estate and property management services to sellers, buyers, investors, and property owners in the Las Vegas Valley. A Las Vegas native and former police officer for the City of Henderson, Tony brings to the table a unique local perspective that continues to serve his clients well.