Las Vegas Tops Cities for Upside Down Mortgages
Las Vegas tops cities for upside down mortgages, which is the reason why over 35% of homes for sale in the Las Vegas Valley are Short Sales.  A short sale is when the Lender/Bank agrees to take less than what is owed on the mortgage, commonly called a short payoff.  Completing a short sale is a better option than letting your home go into foreclosure.  As a foreclosure will have more of a negative affect on your credit than a short sale.
If you decide to sell your home as a short sale, we recommend you consult with a Las Vegas Real Estate Attorney and a CPA as there can be legal and tax implications with a short sale.
With home prices dropping again in April, short sales will continue to be a large portion of the inventory for sale in Las Vegas.  Just a few years ago in June 2006, the median home price was $315,000 and now sits at a little over $141,000.  There's no wonder why majority of Las Vegas Homeowners are upside down on their home.
If you need to sell your Las Vegas Home but are upside down and are not sure where to turn, contact Sena & Associates today at 702.376.0088.  We will explain the short sale process to you and then recommend why our preferred Real Estate Attorney with Paladin Legal Center should handle the short sale negotiations.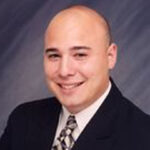 Tony Sena is broker/owner of Shelter Realty in Las Vegas Nevada. For more than a decade Tony and his partners have provided residential real estate and property management services to sellers, buyers, investors, and property owners in the Las Vegas Valley. A Las Vegas native and former police officer for the City of Henderson, Tony brings to the table a unique local perspective that continues to serve his clients well.