Las Vegas Short Sales: Why Does It Take So Long to Approve a Short Sale?
Anyone that has been involved in a short sale in Las Vegas knows it can take a very long time to close and even then, there is no guarantee it will.  From the time we enter into a short transaction, whether it is with a buyer or seller, we explain the process so they know what to expect.  Even though we thoroughly explain the short sale process to our clients, we still get asked 30-60 days into the transaction, "Why does it take so long to close a short sale?"  I can understand their frustration and disbelief that it can actually take a bank over 60-120 days to respond to an offer.
So why does it take so long for a bank to approve a short sale?  Well, it really depends on the Bank that is holding the mortgage.  Some banks can get a short sale approved within 45-60 days but for the most part most get approved within 60-90 days.  One of the reason it takes so long is the bank requires copies of all bank statements, tax returns, w-2s, and other supporting documents to verify that the homeowners cannot afford to keep making their payment and have a financial hardship.  Once this paperwork is received, it is reviewed by a loss mitigation specialist.  After they review the paperwork and BPO (broker priced opinion), a fair market value of the home, and it's approved, it just moves to the next step.
The next step is having the investors sign off.  This may include a long list of investors who own pieces of this mortgage loan.  If this is the case, each investor must sign off on the short sale.  You can imagine these investors aren't very happy about taking a loss on their investment, so don't expect them to go out of their way to approve the short sale.  If and when the investors sign off, you just may have your approval.
Once we have the approval, the seller could still be held responsible for the balance but this is another topic we will discuss in our next series, Las Vegas Short Sales: Consequences to the Seller.
If you are a homeowner in Las Vegas and have questions about selling your home as a short sale, feel free to give us a call for a free consultation at 702.376.0088.
Because there may be serious tax and/or legal consequences to the seller in a short sale transaction, we recommend you contact an Attorney and/or a CPA for legal and tax advice.  We do not provide legal or tax advice!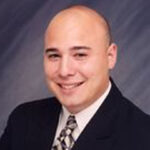 Tony Sena is broker/owner of Shelter Realty in Las Vegas Nevada. For more than a decade Tony and his partners have provided residential real estate and property management services to sellers, buyers, investors, and property owners in the Las Vegas Valley. A Las Vegas native and former police officer for the City of Henderson, Tony brings to the table a unique local perspective that continues to serve his clients well.