Why Buying a Home in Las Vegas Makes Sense
If you read the newspaper or watch the news, it makes you wonder why you would want to buy a home in this real estate market.  All the media has been reporting is that home prices in the Las Vegas Real Estate market are dropping and more homes are being foreclosed on every month.  I won't deny that's true but there's other information that is not being reported that might give you a different perspective on the Las Vegas Real Estate Market.
Las Vegas sales of existing homes and condos are up from the same time over the previous two years. For November, Las Vegas' existing home sales were 120% higher than the same month in 2007.  The increase in home sales has reduced the standing inventory even with all the new foreclosed homes that are entering the Las Vegas Real Estate Market every month. Available inventory of homes for sale sits at 10.4 months compared to a 24 month supply at the end of 2007.  Homes that are priced below $200K are receiving multiple offers and are selling above list price.
If you are interested in buying a home in Las Vegas, make sure you act now as housing inventory continues to decrease, you can expect prices to stabilize and even begin to rise.
If you have any questions about the Las Vegas Real Estate Market or would like us to send you properties for sale in the Las Vegas Valley, contact us at 702.376.0088.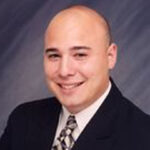 Tony Sena is broker/owner of Shelter Realty in Las Vegas Nevada. For more than a decade Tony and his partners have provided residential real estate and property management services to sellers, buyers, investors, and property owners in the Las Vegas Valley. A Las Vegas native and former police officer for the City of Henderson, Tony brings to the table a unique local perspective that continues to serve his clients well.