Buying Real Estate in Las Vegas
Christmas is only a few weeks away and home sales have slowed down a bit in Las Vegas as it usually does every year around this time.  Most people are spending time getting ready for the holidays and buying a home is not on the top of their list of things to do.  Getting presents for Bobby and Susy is at the top of their list.
With home prices in Las Vegas at levels we haven't seen since 2003 and 2004, with so many bank owned homes for sale and interest rates at historic lows, a new home should be at the top of your Christmas List!  Homes on the market for sale have dropped over the last year and will probably continue to decrease which will inevitably cause prices to level off over the next 18 months, so don't wait and pass up the opportunity to buy a home in Las Vegas below market value!
If you have any questions about the Las Vegas Real Estate Market or would like us to send you properties for sale in the Las Vegas Valley based on your criteria, contact us at 702.376.0088.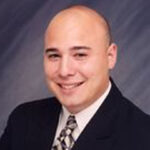 Tony Sena is broker/owner of Shelter Realty in Las Vegas Nevada. For more than a decade Tony and his partners have provided residential real estate and property management services to sellers, buyers, investors, and property owners in the Las Vegas Valley. A Las Vegas native and former police officer for the City of Henderson, Tony brings to the table a unique local perspective that continues to serve his clients well.