Short Sales in Las Vegas
According to the Greater Las Vegas Association of Realtors, over 30% of homes for sale are Short Sales.  A successful short sale is where the Lender/Bank agrees to take less than what is owed.  The homeowner usually has to show some type of hardship in order to get approved to do a short sale.
A hardship could be the loss of a job, divorce, or job relocation.  Some Lenders/Banks won't approve a short sale unless the homeowner is at least 1 month behind in payments.
Short Sales are definitely not "short"!  Short Sales usually take anywhere from 90 days to 180 days to get approved.  The reason why most short sales don't close successfully is because buyers don't have the patience to wait that long for the transaction to be approved.  There are a few things that can be done by the listing agent to help improve the chances of the short sale getting approved and in less time.
If you are interested in selling your home and you owe more than it is worth, we should talk about doing a short sale.  We can be reached at 702.376.0088 or you can complete our contact form.  Click on the link for more information on Las Vegas Short Sales.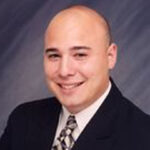 Tony Sena is broker/owner of Shelter Realty in Las Vegas Nevada. For more than a decade Tony and his partners have provided residential real estate and property management services to sellers, buyers, investors, and property owners in the Las Vegas Valley. A Las Vegas native and former police officer for the City of Henderson, Tony brings to the table a unique local perspective that continues to serve his clients well.