Las Vegas Named One of Five "Mega-Politan" Areas
Las Vegas has been named one of five "mega-politan" areas. These places are considered newly recognized super regions that combine two or more metropolitan areas into a single economic, social, and urban system.
Many experts predict that Las Vegas will continue to grow but will have to come up with solutions for water resources, education and infrastructure.
Las Vegas is already experiencing a construction boom on the Las Vegas Strip.  There are numerous projects under construction but none come close to the massive project on the south end of the Las Vegas Strip called City Center.  Project City Center is a project that consists of condos, hotels, casinos and retail district sitting within a 76 acre area.  You can easily say that Project City Center is a city within a city!
Even though home prices are still dropping in the Las Vegas Valley, you can rest assured that home prices will begin to stabilize very soon.  The reason I say that is because many foreclosures that are placed on the market for sale are receiving multiple offers.  When homes receive multiple offers, it usually means the property is priced below market value.  You can see why Las Vegas real estate is a great investment!
Las Vegas is poised for a strong come back in the years to come!  If you are looking to buy your first home or an investment property, you can't go wrong with choosing a home in Las Vegas!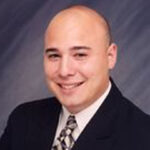 Tony Sena is broker/owner of Shelter Realty in Las Vegas Nevada. For more than a decade Tony and his partners have provided residential real estate and property management services to sellers, buyers, investors, and property owners in the Las Vegas Valley. A Las Vegas native and former police officer for the City of Henderson, Tony brings to the table a unique local perspective that continues to serve his clients well.