Las Vegas Sellers, Do You Really Want to Sell Your Home?
This past weekend I spent some time with a couple that just got married and are looking to purchase their first home.  They both have really good credit, high paying jobs and can afford a size-able down payment.  They have been approved for a FHA Loan Amount not to exceed $250K.  Even though they can afford a loan balance of $250K, they prefer to stay around the $175K price range.  Very smart,
A few of the Las Vegas Homes they picked out to see were short sales and required I call to confirm with the seller to make sure we could see the property.  All together there were 5 properties that were occupied and required I called.  So following the request of the listing agent, I called all 5 properties well in advance of the times that we wanted to view the homes.  Out of the 5 properties, all but 1 of them gave me grief about the time we wanted to view the property.  I politely said to the sellers, I have a qualified buyer that wants to view your home today at this time, if you can't work it in your schedule, I appreciate your time but I will not have my buyer work around your schedule and come back another day that is more convenient for you!  I mean come on, do you really want to sell your home?
We ended up seeing 3 of the 5 properties that were occuppied.  The other 2 would not let us see it at the times we were in the area?  I surmised that they really didn't want to sell their home!
A piece of advice to sellers, we are in a buyer's market, you have to be a little flexible when it comes to selling your Las Vegas Home. If your home is priced right, you are going to have buyers that want to see your home at different times throughout the day and if you really want to sell it, you are going to have to allow these buyers to view your home.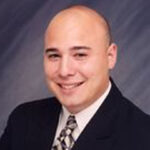 Tony Sena is broker/owner of Shelter Realty in Las Vegas Nevada. For more than a decade Tony and his partners have provided residential real estate and property management services to sellers, buyers, investors, and property owners in the Las Vegas Valley. A Las Vegas native and former police officer for the City of Henderson, Tony brings to the table a unique local perspective that continues to serve his clients well.