Foreign Nationals Investing in Las Vegas
We have been seeing a trend of foreign nationals investing in the Las Vegas Real Estate Market.  With the dollar at an all time low, foreclosures at an all time highand Las Vegas Real Estate prices at levels we haven't seen since 2003-2004, foreign nationals are finding great investment opportunities in Las Vegas.  The majority of the foreign nationals that we have been working with of late are from Canada.
I was speaking with a Canadian client the other day and it appears that there is alot of media coverage in Canada about the which real estate markets are ripe for investing in the United States and Las Vegas is at the top of the list.
According to Dan Green with "The Mortgage Report,"
Foreign national mortgages are still available in the United States
Downpayment requirements are low — 10 or 20 percent, depending
Interest rates are reasonable and are not "monthly adjusting"
There's no forbidden property types — condo, condotels, and multi-units are all okay
Even though Dan Green has stated that there are some programs that require as little as 10% down, I haven't seen or heard of these programs.  The best I have found for any of my clients was 25% down.  But with lender guidelines changing almost daily, I would recommend that you speak with a local Las Vegas Loan Officer like Mark Madsen.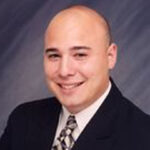 Tony Sena is broker/owner of Shelter Realty in Las Vegas Nevada. For more than a decade Tony and his partners have provided residential real estate and property management services to sellers, buyers, investors, and property owners in the Las Vegas Valley. A Las Vegas native and former police officer for the City of Henderson, Tony brings to the table a unique local perspective that continues to serve his clients well.