Las Vegas Real Estate
Las Vegas living is just as exciting as visiting. If you enjoy living in the fast lane, Las Vegas is the place for you. With any kind of entertainment that you could ask for, this is a great place to call home.  The Las Vegas Strip is not only a place to play but a great place to work.
With many job opportunities in the near future with the opening of Encore, Project City Center and the M Resort to name a few, it's time to make a move.
Las Vegas Home prices are at lows we haven't seen since 2003 and 2004, interest rates are still at all time lows and the abundant amount of foreclosures makes this a dream market for any buyer looking to relocate to Las Vegas.
There are homes available of all sizes and in all price ranges, with many luxeries included. These luxeries may include swimming pools, hot tubs, jetted bathtubs, and so much more. If you are looking for a nice place to live, and the perfect climate, Vegas is the hot spot. The community has grown in recent years, and the real estate market will also continue to grow throughout the years.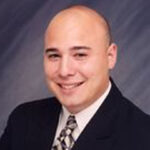 Tony Sena is broker/owner of Shelter Realty in Las Vegas Nevada. For more than a decade Tony and his partners have provided residential real estate and property management services to sellers, buyers, investors, and property owners in the Las Vegas Valley. A Las Vegas native and former police officer for the City of Henderson, Tony brings to the table a unique local perspective that continues to serve his clients well.