Short Sales in Las Vegas Can Close!
Can you believe we finally got our Las Vegas short sale offer approved by the bank!  This just goes to show you that as long as the offer is reasonable, meaning within reach of the fair market value, the banks will approve the deal.  My client and I made the offer approximately 3 and half weeks ago and I received the phone call early yesterday indicating a full acceptance!  We are due to close on the property in two weeks.
There was an article that was recently published in the Las Vegas Review Journal that indicated only 30% of short sales actually close.  Some short sales can take up to 6 months before you finally get a response back from the bank or lender and by that time it is too late for the seller as the home will be only days away from foreclosure.  I try to forewarn all my clients that are interested in purchasing a short sale to be patient as it will take some time for an answer. Wish us luck!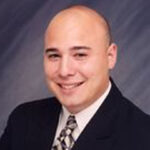 Tony Sena is broker/owner of Shelter Realty in Las Vegas Nevada. For more than a decade Tony and his partners have provided residential real estate and property management services to sellers, buyers, investors, and property owners in the Las Vegas Valley. A Las Vegas native and former police officer for the City of Henderson, Tony brings to the table a unique local perspective that continues to serve his clients well.