Thinking of Remodeling Your Las Vegas Home?
What is your Las Vegas Home to you? To some it's a place to put your head at night. To others it's a place to relax and put your feet up after a long days work. We can all agree that your home plays several functions in our busy everyday lives. Remodeling your home can enhance the visual impact of your environment as a homeowner. It can also increase the resale value of your home as well as improve energy efficiency (by investing in new appliances and such).
Is remodeling your home easy? Some people may say yes because they may have the experience, the equipment, and the assets to do so. What if you don't have the time? What if you are not mechanically inclined and you have to have someone do it for you?
Remodeling can be a very hard time for the homeowner. It can be a big time investment and it might create the headache of living in a middle of the construction project. Why not start with simple remodeling. Painting and changing light fixtures is an example on how you can modernize your home by enhancing the appearance. Color coordinating your towels, putting matching toiletry holders by your sinks, and changing your shower curtain is an easy way to change the overall theme of your bathroom. Investing in new appliances in your kitchen and coordinating a theme to it can brighten your atmosphere to the most visited room in the home. If you are into the latest fashion and trends of the kitchen this would be a very fun project for everyone in the household to enjoy.
Some of those little tips are just a few ways to making remodeling simple. By remodeling your home; you can change the aspect of your life in a direction where it can make you happier and comfortable.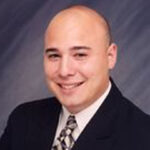 Tony Sena is broker/owner of Shelter Realty in Las Vegas Nevada. For more than a decade Tony and his partners have provided residential real estate and property management services to sellers, buyers, investors, and property owners in the Las Vegas Valley. A Las Vegas native and former police officer for the City of Henderson, Tony brings to the table a unique local perspective that continues to serve his clients well.