Las Vegas Appraisal Issues
Almost everyone in the country knows that the real estate market is in a slump and that foreclosures are abundant.  Many of these foreclosed homes have been damaged by the previous owners, have had appliances and fixtures removed and are need of new flooring and paint.  Because of the numerous foreclosures for sale in Las Vegas, banks and lenders have had to drop the prices of the home to get them sold.
These low home prices have made it an excellent opportunity for first time home buyers and investors to pick up some great deals on Las Vegas Homes.  But recently I have come across a few issues with these foreclosed homes.  Appraisers not appraising the home high enough?  How can this be?  Las Vegas home prices are at record lows and they are accepting offers below the list price, so how can it be that these homes aren't appraising?  The issue appears to be that many of these homes do not have an oven or kitchen sink which causes the value of the home to drop and unless an oven and kitchen sink is present, the appraiser will not show the full value for the home.  Without the appraisal coming in at the agreed upon sales price, the buyer cannot receive a loan!
Here's the dilemma.  The buyer does not own the home and we know the bank or lender is not going to spend money to put in an oven or a kitchen sink.  So we are at a stand still, unless the buyer is willing to take the risk of paying for an oven and a kitchen sink and having them installed into a home they do not own yet, the deal cannot move forward.
What gets me is that the appraiser has to know the bank or lender is not going to install an oven or a sink and in order for someone to inhabit the home, they will most likely install an oven and a kitchen sink.  Luckily my clients have installed the necessary items and were able to get a loan and close on the home but I have to imagine that others might not have been so lucky!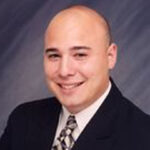 Tony Sena is broker/owner of Shelter Realty in Las Vegas Nevada. For more than a decade Tony and his partners have provided residential real estate and property management services to sellers, buyers, investors, and property owners in the Las Vegas Valley. A Las Vegas native and former police officer for the City of Henderson, Tony brings to the table a unique local perspective that continues to serve his clients well.