High Speed Train from Disneyland to Las Vegas?
It appears a transportation bill has just been signed for $45 million that will be used to study the idea of a high speed maglev (magnetic levitation) train travel from Disneyland to Las Vegas!  This money will go towards studying the impact on the environment and the overall cost of such a project.  If the plan goes forward, a trip to Disneyland from Las Vegas will only take 2 hours!  I know when my family loads up the car to take our traditional trip to Disneyland, it takes a little over 4 hours and that's if we bypass the rush hour traffic in and around Anaheim, California.
With the spike in gas prices, this would be a welcoming option to driving from Southern California to Las Vegas.  This would also ease the traffic on Interstate 15 between Southern California and Las Vegas.  If this project goes forward, I believe it would increase the amount of visitors to the Las Vegas Valley which would mean more money being spent in Las Vegas which is always good for our economy!
Let's just hope they really give this project a chance.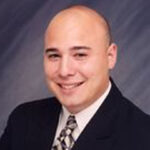 Tony Sena is broker/owner of Shelter Realty in Las Vegas Nevada. For more than a decade Tony and his partners have provided residential real estate and property management services to sellers, buyers, investors, and property owners in the Las Vegas Valley. A Las Vegas native and former police officer for the City of Henderson, Tony brings to the table a unique local perspective that continues to serve his clients well.