Las Vegas Foreclosed Homes With Pools
Living in the middle of a desert where the temperature can be 110 degrees during the summer months, a pool is a near necessity. A Las Vegas home with a pool can be refreshing and add value to the home. But what about when the home has been abandoned because the bank has foreclosed on the home?
Now the pool is a problem if it hasn't been drained.
I can't tell you how many foreclosure homes I have shown that had a green pool in the backyard. Some pools were so bad that I could not even see the bottom. Many of the homes had backyards that were not secured and children could have easily wandered in the backyard.
Lets not forget that pools are a great place for mosquitoes to breed and mosquitoes are carriers of the West Nile Virus which can be transmitted to humans. These abandoned pools become stagnant and unless they are drained, they are not only a health hazard but a safety hazard. Children in the neighborhood can find their way into unsecured backyards and now we have a dangerous situation. Unsupervised children near a pool can become deadly.
If you see an abandoned Las Vegas Home with a pool, contact the city and file a complaint.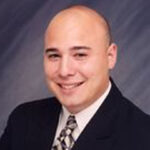 Tony Sena is broker/owner of Shelter Realty in Las Vegas Nevada. For more than a decade Tony and his partners have provided residential real estate and property management services to sellers, buyers, investors, and property owners in the Las Vegas Valley. A Las Vegas native and former police officer for the City of Henderson, Tony brings to the table a unique local perspective that continues to serve his clients well.