FHA Great Program for Home Buyers
Since the mortgage industry is consistently changing their programs, it has been difficult to keep your borrower qualified and get the loan closed. By the time you submit the loan and you schedule a signing, a million things can change and that causes lots of issues for everyone involved in the transaction.
FHA has proven to be a solid program for those who are looking to purchase or refinance. The interest rates are a little better then conventional pricing on a 30 year fixed. There is a 3% minimum down payment requirement that can be a gift of equity or the buyer can use the down payment assistance program. The seller is also allowed to contribute up to 6% seller concessions. This makes it easier for those clients who don't have a lot of money to bring to the table.
If the home is in rough shape and needs to have repairs that is not a problem for FHA. There is a program that will allow the purchase of a home in need of repairs and not require the repairs to be done prior to closing. They will lend the purchase price and the amount needed up to $35,000 (I will have to double check that figure) for repairs to the home. It is a strong program for those homes that have been let go and the owners don't want to put the money into the property before they sell it. Especially works well for REO's.
If you want more information on FHA financing, please don't hesitate to contact me.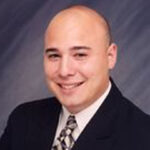 Tony Sena is broker/owner of Shelter Realty in Las Vegas Nevada. For more than a decade Tony and his partners have provided residential real estate and property management services to sellers, buyers, investors, and property owners in the Las Vegas Valley. A Las Vegas native and former police officer for the City of Henderson, Tony brings to the table a unique local perspective that continues to serve his clients well.