Trulia, Friend or Foe?
You would think Trulia is there to help local real estate agents grow their business by giving them cool tools and widgets!  But that is just not the case.  Trulia is your competitor no matter which way you look at it.  Let's look at my local market and the term "Las Vegas Real Estate" on Google.
Trulia ranks in the top 10 and ironically I am #11 which is on page 2.
Editor Note: Trulia no ranks #3 as of 4/1/2018.
So by placing these widgets and tools on my website, I am in fact helping my competitor by placing one way links to them. 
We all know that Trulia has "no follow" attributes on their website, so they are not sharing any link juice to their so called "trusted partners". So needless to say, I have no Trulia widgets on my website and I encourage all real estate agents to remove any and all Trulia widgets or banners from their website.
It's hard enough competing with other local real estate professionals but now you have to worry about a free national website that has a spending budget of millions.
Stop competing against yourself and do not link to Trulia!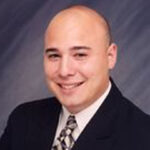 Tony Sena is broker/owner of Shelter Realty in Las Vegas Nevada. For more than a decade Tony and his partners have provided residential real estate and property management services to sellers, buyers, investors, and property owners in the Las Vegas Valley. A Las Vegas native and former police officer for the City of Henderson, Tony brings to the table a unique local perspective that continues to serve his clients well.