Las Vegas Bank Owned Properties
Whose got all the bank owned business in Las Vegas?  It's the Las Vegas Agents that have developed the relationships with Asset Managers that control the bank owned properties!
It's not what you know, it's who you know.
I was looking at the expired list today and there was one name, I will leave nameless, who had numerous expired listings.  This Las Vegas agent has hundreds of bank owned properties, but I never see him marketing his listings any where.  You definitely don't want to have to do a deal with him either, he never answers his phone and he usually doesn't return your phone calls for a few days.  So how does he get so many bank owned listings?  I spoke to him a few weeks ago and asked him how he was so successful in getting so many bank owned listings and he said a friend of his was an asset manager so he gets all bank owned listings for Las Vegas.
So like I said, it's not what you know, it's who you know.  But isn't it like that in every industry?
So for those agents that keep trying to develop a relationship with an asset manager, don't give up, keep forging ahead and eventually your hard work will pay off or you could just become friends with an asset manager 🙂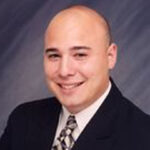 Tony Sena is broker/owner of Shelter Realty in Las Vegas Nevada. For more than a decade Tony and his partners have provided residential real estate and property management services to sellers, buyers, investors, and property owners in the Las Vegas Valley. A Las Vegas native and former police officer for the City of Henderson, Tony brings to the table a unique local perspective that continues to serve his clients well.