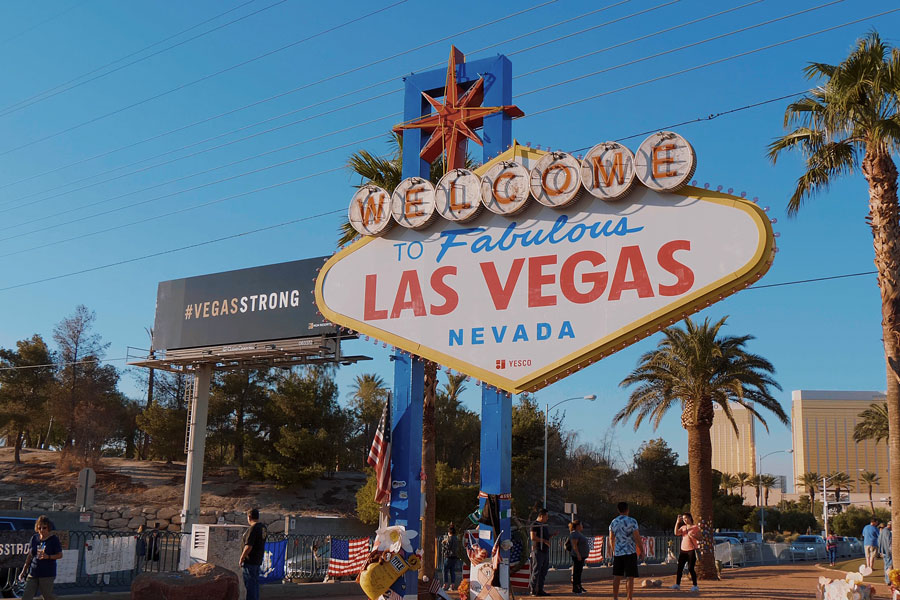 New Report: Las Vegas Second-Most Popular City in U.S. for Middle-Class Movers Seeking Affordability
LAS VEGAS, NV – A new report released by H&R Block reveals that more middle-class Americans are moving out of state in search of affordable lifestyles, and that Las Vegas, Nevada is among the top destinations for families and individuals looking to get more bang for their hard-earned buck. 
Cities in Arizona, Nevada, Florida, and Texas are the top places in the country budget conscious members of the middle-class are moving to, according to 2022 tax data utilized by H&R block for their report. And the number two city on that list is Las Vegas, with the tax preparation company noting it is an up-and-coming destination for those seeking to relocate to a region in the country where taxes are lower and homes are more affordable. 
Andrew Arevalo, a real estate agent who is licensed in both Nevada and Colorado, said that in recent years Las Vegas has been stealing the thunder from other parts of the country that had previously been considered financially friendly to the middle-class. 
It's weird to say this out loud, but I feel like Vegas is the new Colorado," Arevalo said. "It has shifted from Denver getting a lot of people from out of town to Vegas. It has now officially taken over." 
According to metrics from H&R block, the American middle-class is made up of those with an adjusted median household income ranging between $45,000 and $145,000 a year. The company based this on guidelines provided by the Pew Research Center as well as anonymously collected data from those who had filed taxes with them within that income bracket in 2022, coming in at 4.6 million people.
Arevalo noted that – according to the Multiple Listing Service – there are presently over 13,000 homes listed in Clark County, which is where Las Vegas is situated; a number of properties on the market is currently assisting in keeping it affordable, with the median sales price of a Las Vegas home in September being $410,000, according to residential real estate brokerage and mortgage origination services company Redfin.
In contrast, Arevalo noted that in Denver the median sales price of a home is $568,500, with currently only 4,700 homes available on the market. It is this reason, he said, that the cash-strapped middle-class are now passing over Denver and are instead heading to Vegas. 
At the end of the day, all they really care about is their bottom dollar in their pocket," he said. 
Shelter Realty is a Real Estate and Property Management Company specializing in the areas of Henderson, Las Vegas and North Las Vegas, NV. Feel free to give us a call at 702.376.7379 so we can answer any questions you may have.