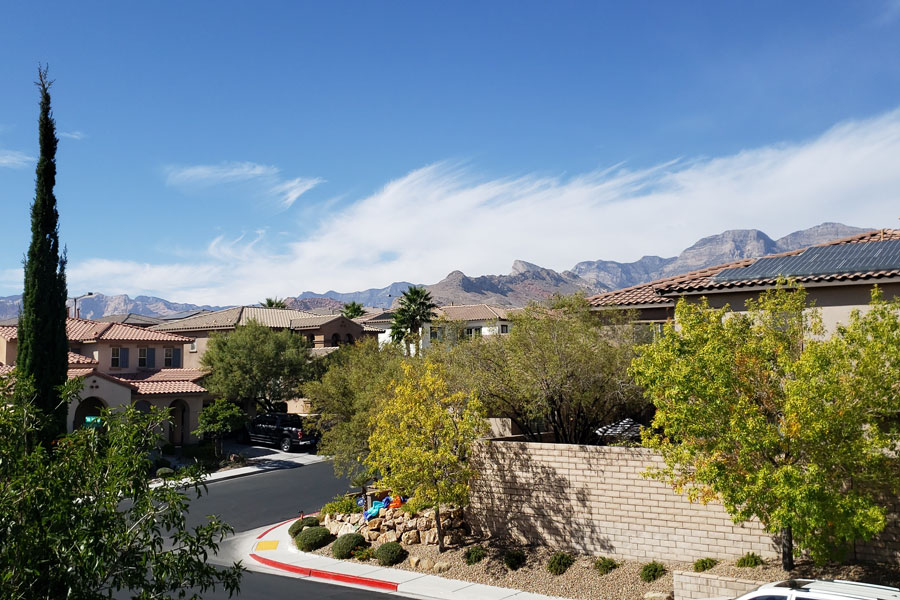 Home Prices in Las Vegas Increase in October While Sales, Number of Listings Drop
LAS VEGAS, NV – According to a new report, the prices of homes in the Las Vegas valley experienced a small increase during the month of October – which is usually the opposite of established norms during the fall season – while both sales and the number of listings currently on the market slowed slightly.
As per industry group Las Vegas Realtors, in October the median price of an existing single-family home that was sold in Southern Nevada was $449,000, representing a 2.6 percent increase from September and an 18.3 percent increase year-over-year.
One of the main factors that experts cite for the rise in home prices during what is normally considered an off season can be attributed to the lower number of listings currently available in the Valley, which is pushing the average list price for a home up.
The number of available home listings last month was down 38 percent when compared to October 2022 and down 0.9 percent from September 2023, as per the Multiple Listings Service. In addition, the number of homes sold in October also decreased from September by 6.7 percent and 1.5 percent year-over-year.
All told, $922 million in homes traded hands in the Las Vegas Valley last month.
Due to these and other issues currently impacting the industry – including record high inflation and increased interest rates instituted by the Federal Reserve to get that financial malady under control – Las Vegas Realtors President Lee Barrett noted that the real estate scene in Southern Nevada is going to be experiencing a few tough months. 
The historically tight housing supply we've been dealing with this year, along with the cyclical patterns we see almost every year around this time, seem to be propping up prices," Barrett said. "We usually see home prices and sales cool down a bit along with the weather as we head into the fall and winter. We'll see how these traditional trends play out this year. Higher interest rates and a smaller housing supply are playing a bigger role than in past years." 
Shelter Realty is a Real Estate and Property Management Company specializing in the areas of Henderson, Las Vegas and North Las Vegas, NV. Feel free to give us a call at 702.376.7379 so we can answer any questions you may have.