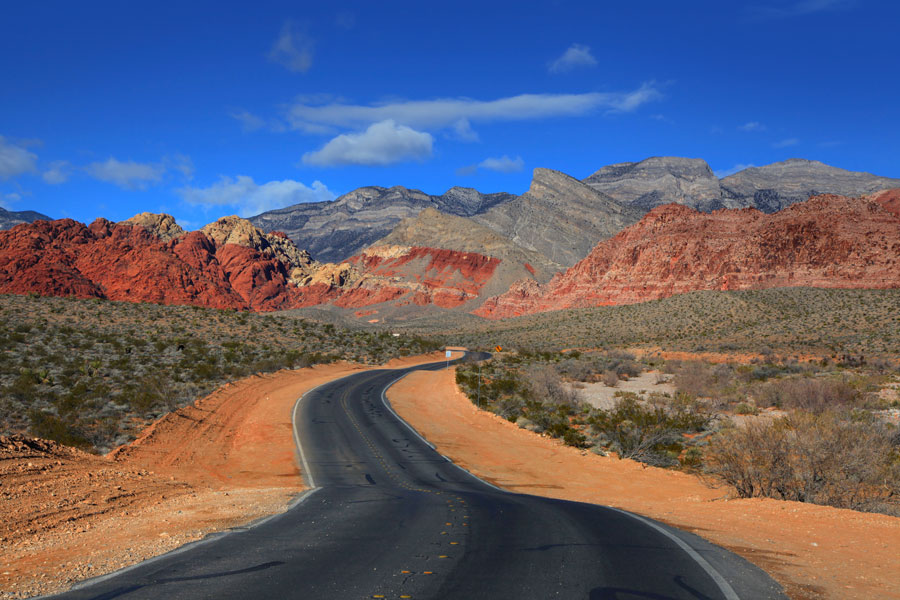 U.S. Bureau of Land Management Sells Nearly 600 Acres of Land in Las Vegas Valley
LAS VEGAS, NV – Multiple parcels of land in the Las Vegas Valley, totaling 589 acres, have been sold by the U.S. Bureau of Land Management (BLM) – an agency within the United States Department of the Interior responsible for administering federal lands – for the impressive sum of $93 million.
BLM had previously announced that they would be auctioning off some of their land in the Las Vegas Valley this past July, with the federal agency being allowed to do so thanks to the Southern Nevada Public Land Management Act of 1998.
While the majority of the parcels sold were relatively small in size, one parcel was particularly large – coming in at 505 acres and located east of Red Rock Canyon and West of Interstate 215 – and was purchased by Las Vegas real estate developer Lawrence Canarelli for $55 million.
While Canarelli has not publicly stated what he intends to use the land for, experts note that due to its large size and how other properties in the area have been utilized in recent years, it will most likely be utilized for housing projects.
The U.S. Department of the Interior Bureau of Land Management issued a press release announcing that the property sold was acquired by its new respective owners by way of a "competitive" online auction process.
The sale of this public land within a congressionally-designated disposal boundary will generate funding to enhance recreation opportunities, promote species and habitat conservation and reduce the threat of wildfire in locations across the state," the release said.
BLM noted that 85 percent of the proceeds from the sale will be utilized mainly for projects to benefit the public, such as developing parks and trails as well as federal land capital improvements, purchasing land encountering environmental issues, landscape restoration projects, and the reduction of hazardous fuels. In addition, 5 percent will go towards the Nevada General Education Fund and the remaining 10 percent will go to the Southern Nevada Water Authority.
An additional 225-acre parcel of land that was originally slated to be included in this auction will be put up for sale at a later date, according to the BLM, which currently owns 48 million acres in Nevada, or approximately 67 percent of the state.
Shelter Realty is a Real Estate and Property Management Company specializing in the areas of Henderson, Las Vegas and North Las Vegas, NV. Feel free to give us a call at 702.376.7379 so we can answer any questions you may have.