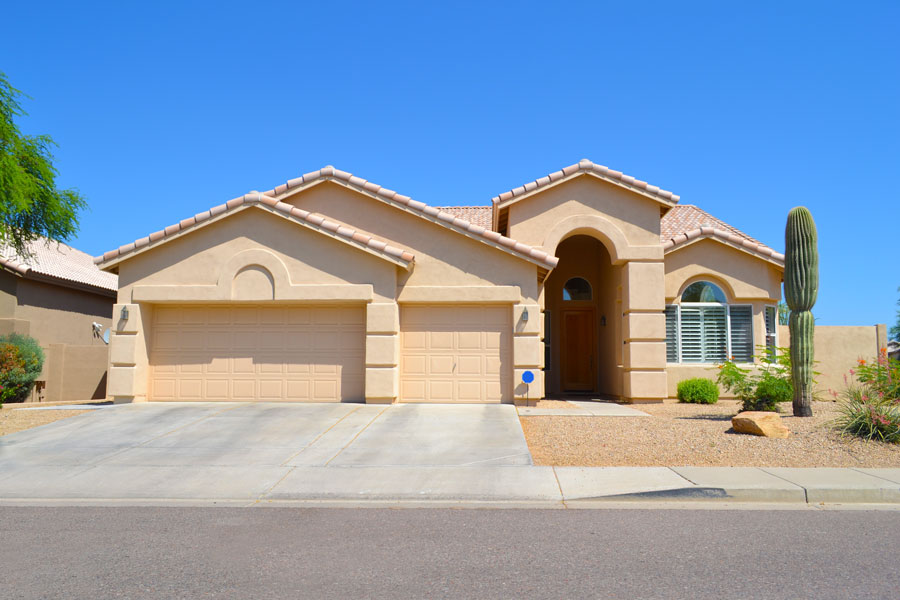 Realtors Show Concern Over Wall Street Buying Las Vegas Homes En Masse for Rentals
LAS VEGAS, NV – Realtors in Las Vegas are beginning to show serious concern over a growing trend that eerily reflects market conditions prior to the mid-2000s recession; back then, it was Wall Street packaging risky subprime mortgages into mortgage-backed securities.
Fast-forward to today, and Las Vegas Realtor Noah Herrera says that Wall Street is back at it again in a slightly different fashion, purchasing as many homes in the valley as they can, renting them out in what some allege is a "predatory" fashion, and packaging them as rental-backed securities.
Wall Street is destroying Main Street…again," Herrera said. "And it's kind of hard to stomach because at the end of the day, this is capitalism."
Herrera Isn't the only one expressing these concerns; reports indicate that many real estate agents based in the Las Vegas Valley are chiming in on multi billion dollar Wall Street hedge funds and investors snapping up homes left and right, pushing everyday homebuyers out of the market with what many are referring to as "aggressive buying and rental tactics."
In Clark County alone, 80,000 single-family homes are owned by investors and hedge funds, which represents approximately 14 percent of the 563,000 homes within its borders. In addition, almost 10 percent of all home purchases within Clark County since 1988 had been made by Wall Street, reports say, and about 13 percent of all single-family home sales in the county since 2012 were made by investors.
Wall Street home purchases in the Las Vegas Valley hit their highest level in 2021, making up approximately 18 percent of all sales; home purchases by investors swelled even higher in other parts of Southern Nevada, reaching as high as 20 percent in some regions.
According to Shawn McCoy, director of UNLV's Lied Center for Real Estate, many of these homes being snapped up over the decades by Wall Street never again hit the market.
Since 1988, 77 percent of homes that were purchased by investors were never sold again, suggesting that roughly three quarters of homes that are purchased by investors are held as long-term rentals," McCoy said.
Las Vegas Realtor Steve Hawks said this situation has the effect of pricing out local buyers and results in a large portion of local Las Vegas housing inventory being owned not by residents, but by out-of-state investors.
Wall Street hedge funds have completely destroyed the traditional real estate cycle and industry as we know it," he said. "For example, entry-level buyers no longer have access to affordable entry-level homes. People wanting to downsize no longer see it worthwhile to downsize due to the lack of entry-level homes under $500,000."
Shelter Realty is a Real Estate and Property Management Company specializing in the areas of Henderson, Las Vegas and North Las Vegas, NV. Feel free to give us a call at 702.376.7379 so we can answer any questions you may have.